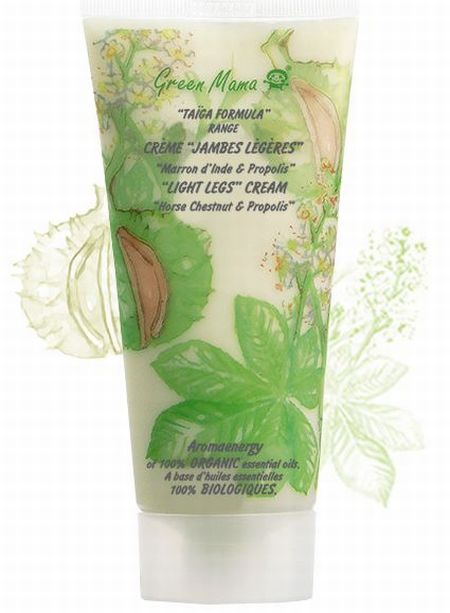 What is written:
The end of the day means heavy legs, swollen ankles and feet? Run for this "light legs" cream which relieves them and stimulates venous return. Freshness takes up your legs on the first application. Relaxed and decongested, they are comfortable throughout the day.
Ingredients:
Horse chesnut extract acts on water retention.
Propolis extract benefits microcirculation.
Sweet clover prevents water retention.
Menthol brings an immediate sensation of freshness.
No mineral oil.
Contains parabens.
Application:
Massage onto legs working upward.
Do not apply on cuts or mucous membrane.
Avoid contact with the eye.
Wash your hands after use.
Green Mama's Tip :
Your feet and ankles will say thank you too!
What do I think:
First of all I would like to say that I am so in love with  this cream. This is the best cream with cooling effect that I've ever tried. It works just great if you want to have "light legs"  and cool your feet and  legs in summer heat. It also works perfectly after all-day-heels, you know what I'm talking about;)  But I want to warn you that this cream is really cooling and it doesn't start working immidiatly, so don't use too much. Anyway you would love this cream as much as I do if you are ok with menthol scent  and like the cooling effect. I highly recommend you to try this cream. It's amazing! A really must have for summer!
Would I get it agian: Absolutely!