L'Occitane's Almond Shower oil is a cult product and a best seller of the brand, plus I've heard countless raves about it so really wanted to try it myself.
I was very excited to get is as a part of my Christmas gift!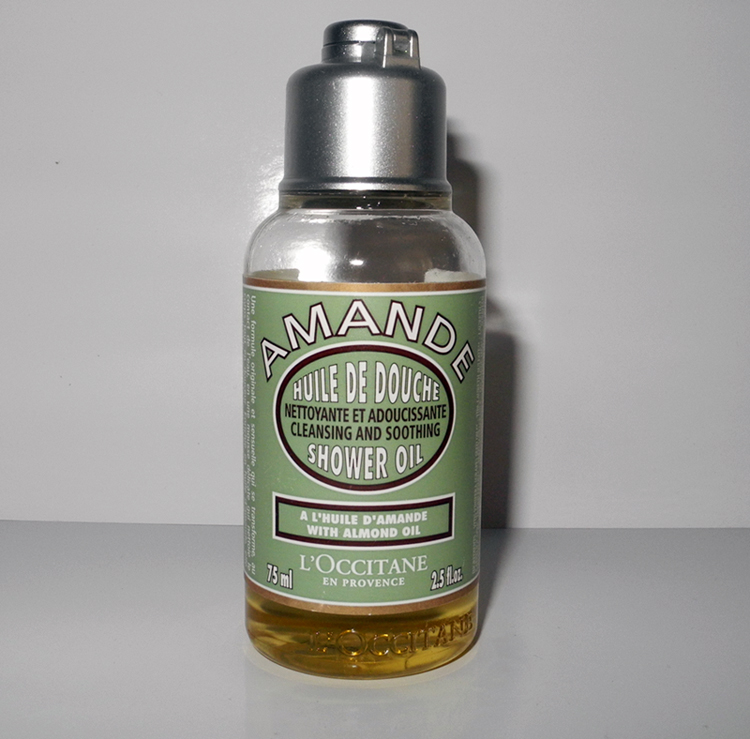 It is basically a gentle oil  which turns into a soft foam when contacts water. It is supposed to leave the skin soft and subtle, and it does. Unfortunately, for my very dry skin this is not enough in the cold months and I have to use moisturizer anyway, but if yours is not as dry, you may get away with just this product.
I am really looking forward to trying it in Spring/Summer to see the results.
Although this oil is gentle, is does leave the skin clean and the lovely almond scent lingers for some time, too.
I  would definitely get a full sized bottle for myself in the future. This product would also make a nice gift, as most people, unless they are beauty addicted probably won't get it for themselves. And it's all about the small thing sometimes, that make the life better.
Here is the list of the ingredients:
It retails for £17.50 from here /$20 from here for 250 ml which is cheaper than most luxury products and, yes, I would call L'Occitane's Almond Shower Oil a luxury product.