With so many new offerings (Apres Chic, Strength, Year of The Snake, Archie's Girls etc)  from MAC I have chosen the products that caught my attention.
I really love the promo image of the Year Of The Snake collection and also the pattern on all the products. My picks  would be Plumful and Cockney lipsticks (£15.50/$15 each). Gorgeous, right?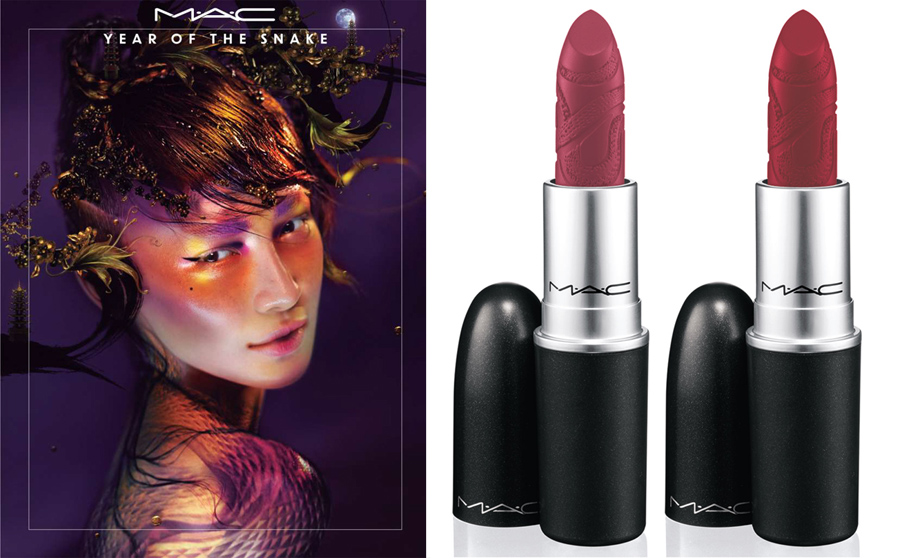 There is also a new Viva Glam offering!
Viva Glam Niki2, this time it's pastel lavender  pink lipstick (£14/$15) and gloss (£13.50/$15).  All profits from this line go to MAC Aids Fund.
So is this new shade Va Va Voom or what? I would definitely wear a gloss, I love lavender pinks a lot.