MAC released tonnes of new collections recently, and even more and coming out. But there is one that really caught my attention. And it is called Eyes On MAC, and is all about the eye shadows. The brand's eye shadows are amazing, so it is worth considering some purchases…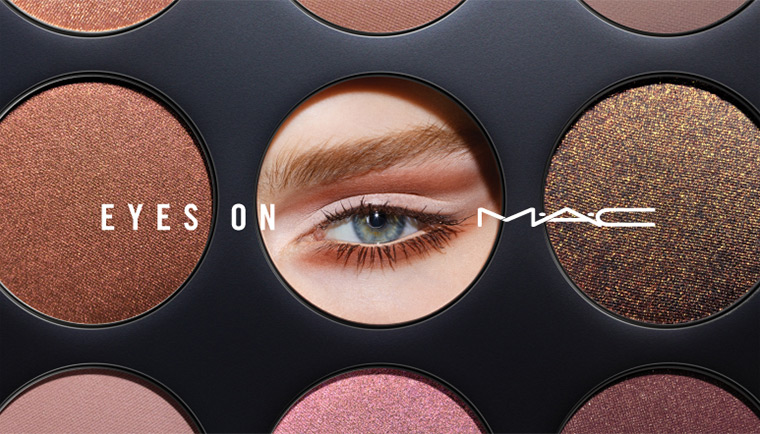 So there are seven palettes, three with 15 eye shadows and four with 9, and they retail a lot cheaper than they would if you got all the shades individually.
Here are the details:
Cool Neutral Times 15 Eyeshadow Palette: Flounce, Sweet Allure,  Sun Tweaked, Blackberry, After Dusk, Pick Me Up, Crushed Clove,  Cozy Grey, Deception, Brun, Silver Fog,  French Clay, Cumulus, Pearled Earth and Black Tied
Warm Neutral Times 15 Eyeshadow Palette: Hey, Warm Breeze, Gingersnap, Dark Brew, Dance in the Dark, Brulé, Vanilla Extract, Honey Lust, Amber Lights, Saddle, Lemon Tart, Butterfudge, Creative Copper, Unwind and Divine Decadence
Nordstrom Naturals Eyeshadow Palette (Limited Edition) ( This is a Nordstrom Exclusive): Vapour, All That Glitters, Wedge, Satin Taupe, Honey Lust,  Ricepaper, Amber Lights, Saddle, Mulch, Woodwinked, Omega, Brun, Embark, Beauty Marked and Carbon
Each retails for $85 while the value is $160 from Nordstrom and 65 from Selfridges.
As for the quads, they retail for $40 while the value is $53, the shades are:
Burgundy Times Nine Eyeshadow Palette: Noir, Honey Lust, Quarry, Antiqued, Star Violet, Haux, Embark, Sketch and Poppyseed
Navy Times Nine Eyeshadow Palette: Silver Fog, Blonde Mink, Cloudscape, JG Gray, Club, Mulled Over, Cast Iron, Copper Plate and Black Tied
Purple Times Nine Eyeshadow Palette: Sweet Lust, Poignant,  Mancatcher, After Dusk, Beauty Marked, Satellite Dreams, Shadowy Lady, Lightly Sugared and Bon Nuit
Amber Times Nine Eyeshadow Palette: Georgia Peach, Cozy Grey, Creative  Copper, Cork, Ricepaper, Kitties, Aromatic, Don't Tell and Pepper Please