MAC will have several Spring 2011 collections and besides the Future Face (face products: powders and foundations mostly), Cremeblend blushes and a few more collections, there will be a collection  with Sheen Supreme Lipsticks.
I really loved the promo and I would actually  like to try the lipsticks so I thought I'd share with you.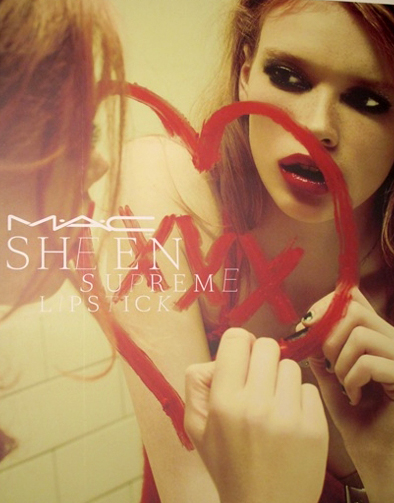 image iswii.net
Check out the products
Behave Yourself, Full Speed, Gotta Dash!, Insanely It, New Temptation, image www.urcosme.com
This collection will be available in March.
Thoughts?
Your thoughts?