If you are a fan of Giorgio Armani, Megan Fox and their Eyes to Kill mascara you'd be happy to find out about the new Megan Fox's Eyes to Kill Excess Mascara is already available!
"In the darkest black, the exceptionally volumizing mascara arms the lashes instantly, accentuating the eye with more depth and intensity."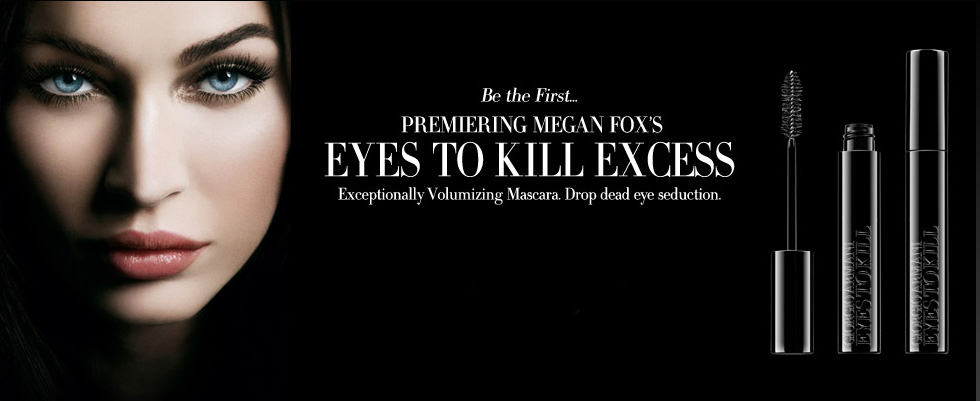 "Born of eyes to kill, this mascara ups the ante, taking volume and intensity to a new level, leaving lashes fuller and darker than ever before, yet no clumps or blobs!" Linda Cantello
I loved Lara Stona for Armani but this ad is ok.  But the main thing is that now this mascara is added to my wish list. To read everything about it and to buy it($30)  – visit Armani's website!