I have been loving nail polishes lately, probably a bit too much… I just love trying new shades!
Today I want to show you a nail polish by Orly called Rock The World.
It is such a complex shade. I would describe it as  reddish  base with copper glitter. The formula is really nice. It contains glittery parts but  goes on smoothly and doesn't look chunky at all. Plus it's not so hard to remove it which is a big plus for me.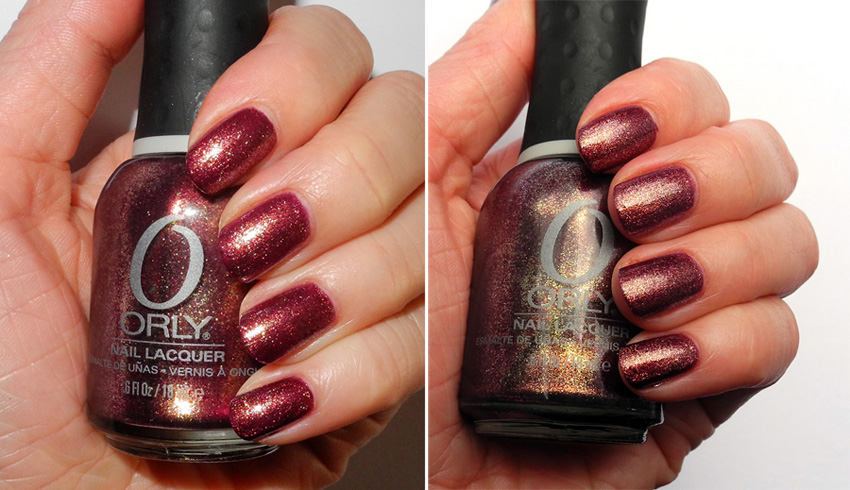 Although this is not exactly 'my' kind of shade as I don't like copper nail polishes and bronze ( I love Rock It from the same collection which I will show you later), it is incredibly beautiful  and gets a lot of attention!
Just take a look at the photos. Can you see how amazing it is?!
It did not last on me as long as I wish it would but I can forgive that as the colour is gorgeous.