If you are a fan of Giorgio Armani beauty you are gonna be happy to find out that they just released the new lip glosses called Gloss D'Armani.
The spokes-model for these glosses is Megan Fox. She looks beautiful, although I would probably use a darker shade of the gloss for the promo and less Photoshop.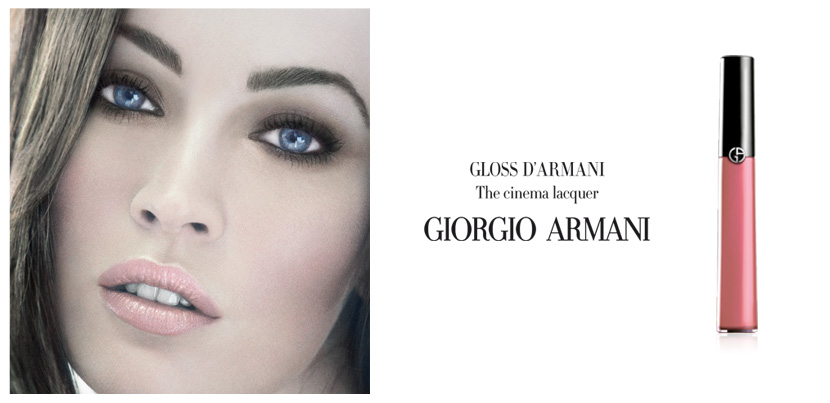 But what about the gloss itself?
There will be 18 shades, yes eighteen, so every  girl can choose a shade for herself. There is a great range of colours: from pale nudes to dark plums.
These glosses are promised to have  a high-definition colour,  beautiful shine and long lasting, three-dimensional formula. These should stay for eight hours without fading and  migrating.
"The secret ingredient: the Color Bond Polymer, already found at the heart of Rouge d'Armani, has the ability to form a supple mesh that traps pigments and pearlescent particles. Thanks to its translucent formula base, the texture gives full expression to color." Among other ingredients you can find mirror oils which increase the glosses' shine  and silicon oils which leave it silky smooth and non-sticky.
Sounds interesting and I would love to try a baby pink or a coral shade of this gloss.
The glosses are divided into four groups: Reds, Beiges, Pinks and Plums.
The price in the US is $28