Brands do spoil us with the new lip products launches,  as there are even more coming out!
First of all, I am personally very excited about the new Lip Lover lip lacquers by Lancome. Lancome lip products are among my favourites, and these do look promising. You can see how they look like on Lily Collins here. I did a RT of Alex Babsky's makeup on her. These should be available from March.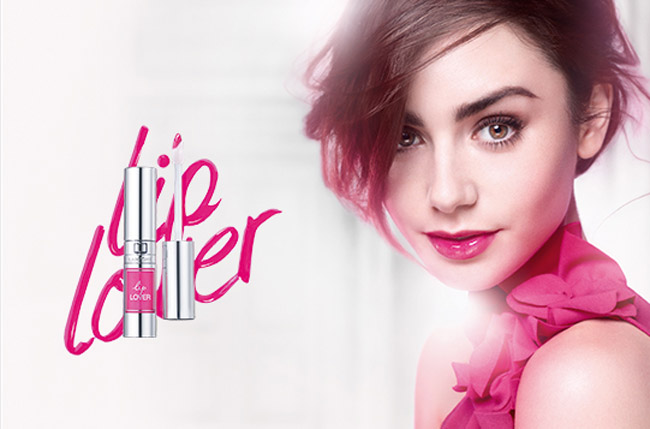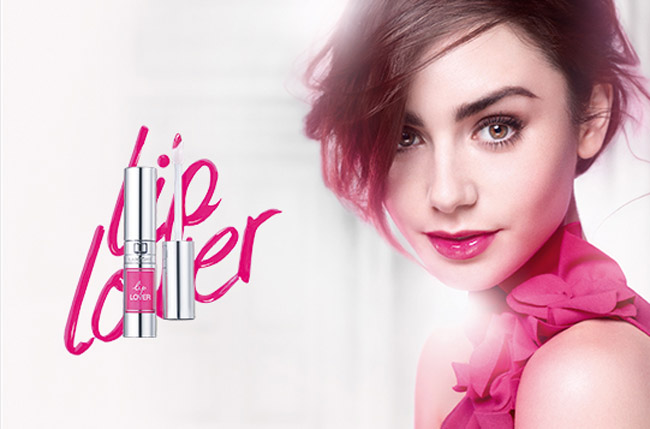 Photo from Lily's fan club website
I am also curious about the new Gloss Ink Lip Color £8/$16 by Topshop.
It is supposed to have a  high-shine finish of a gloss and the long-lasting color of a stain. The brand suggests that it can be worn over other products, on it's own or blotted for a matte, stained look.  There are five shades, and I love  Cruel, pictured below.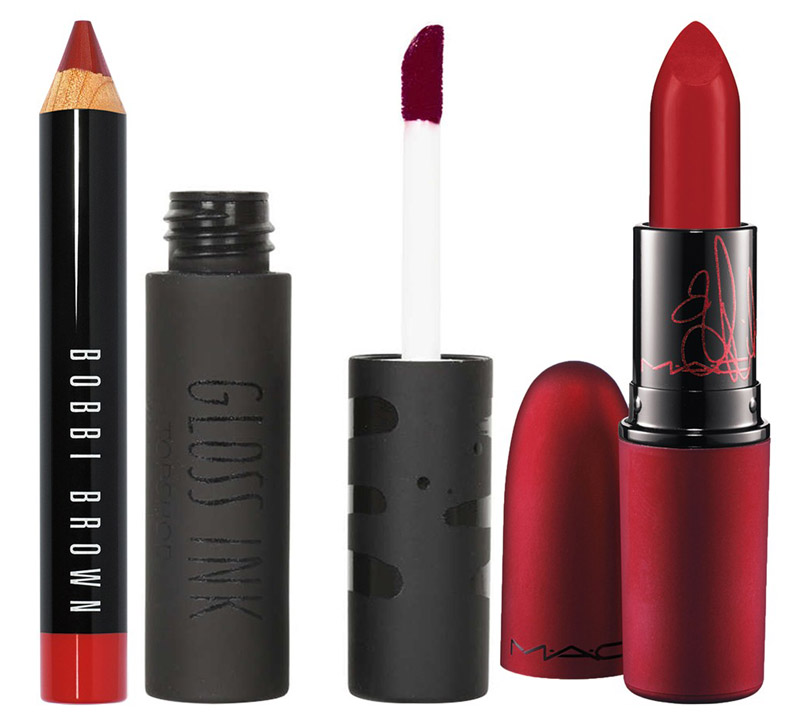 Bobbi Brown launched a collection of Art Sticks ($26), which are described as  multitasking lip pencils that double as a lipstick and lip liner. There are eight shades, the finish is  promised to be creamy matte. The shade shown above is  Harlow Red.
I also really love the look of MAC's Viva Glam Rihanna Lipstick (there is also a Lipglass), a bold blue-red with frost finish. Such a gorgeous red and black combo.  Plus it is always nice to support a good cause:  all the proceeds go toward helping women, men and children living with and affected by HIV/AIDS. The price is £15/$16
You can see the preview of the Illamasqua's new non-matte lipsticks at Daniel Sandler's Instagram.