Pink is the colour for Spring 2014, a lot of beauty brands have at least one rose-tinted product in their seasonal release. And it's not a surprise, what other shade can perk up your complexion and make it look fresh and youthful?
Even the promo photos of the leading luxury beauty brands [YSL, Givenchy, Lancome, Burberry, Dior, Guerlain] give us an inspiration on how to wear pink, which is always feminine and classy. And with all the variations of this prettiness, colour and texture wise, every girl, no matter what age and skin tone, can find a suitable product.
Here are some of the products you can choose from:
Clarins Multi-Blush Cream Blush in 02 Candy, Lancome Blush Highlighter, Tarte Amazonian Clay Blush in Flush, NARS Illuminator in Adelaide, Diorblush Trianon Edition in 946 Pink Reverie, Guerlain Meteorites Bubble in 02 Cherry, YSL Rosy Blush Collector Palette, Chanel Le Blush Creme de Chanel in Chamade , Givenchy Must Have Prismissime Euphoric Pink.
As Yves Saint Laurent once said:"The most beautiful makeup of a woman is passion. But cosmetics are easier to buy."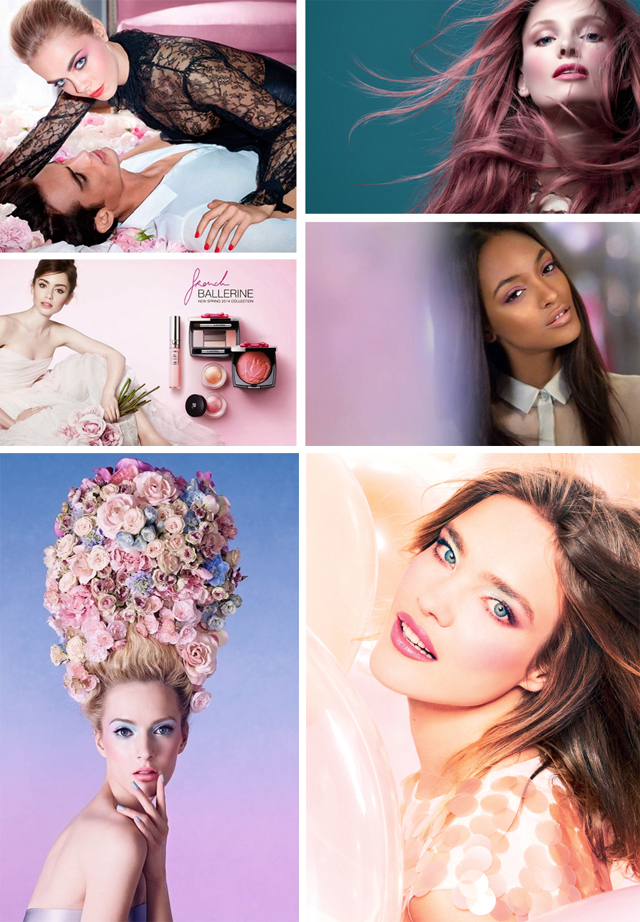 I did not have the photo of the new Hourglass blushes and Clinique blushes when I was putting this feature together, so I'd add them to the list, too.