When it comes to more affordable brands Italian Collistar and German ArtDeco are the ones that I love. And I like how this season both teamed up a fashion and a design brand for their collections.
Here is what to expect from them for SS15:
Collistar and Kartell
There is a shimmering body oil, beautiful trio blush,  nail polishes, lip glosses, eye and lip liners and trio eye shadows. I will be checking out the blush and the lightest pink gloss.
And how gorgeous is Margareth Made?
ArtDeco and  Emilio de la Morena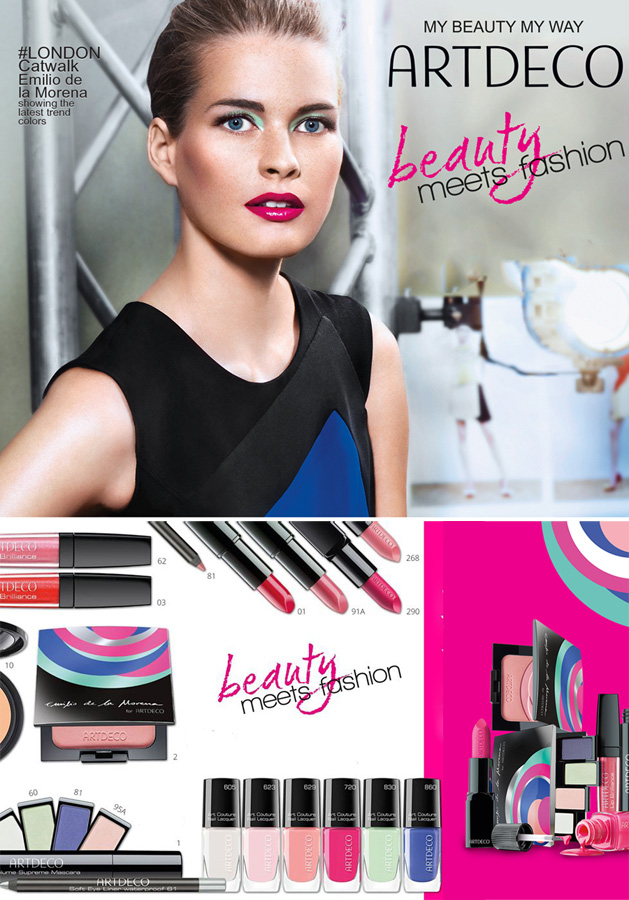 A mix of pastel eye shadows and nail polishes with a bright pop of colours that is lipsticks and glosses.  The compacts are black with pink, blue and jade design.
The brand's eye shadows and lipsticks are brilliant, and so are the lip liners.