My friend from the USA kindly agreed to get some (beauty) products for me, so I am browsing all the shops I can think of, trying to find any hidden gems, that are hard to get here, or that are a lot cheaper in the States.
While I was browsing, I've realized that there are a lot of new beauty brands that are released teamed with Estee Lauder. Such as Michael Kors , Tory Burch and AERIN (Aerin Lauder).
And here is what those brands offer for Spring 2014. Is there anything I have to get?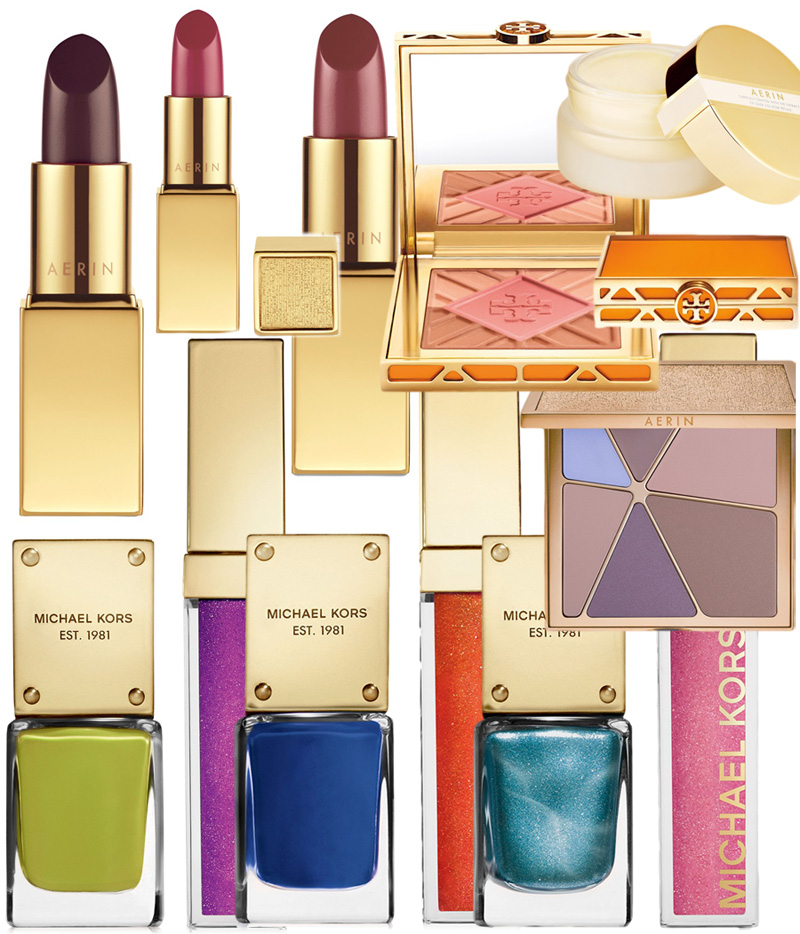 Michael Kors  released three  sets (each is $32 at Macy's)
 Glam Collection Lip Luster & Nail Gift Set: a full-size lip luster in Scene-Stealer and a full size nail lacquer in Curtain Call
 Sporty Collection Lip Luster & Nail Gift Set: a full-size lip luster in Prima Donna and a full size nail lacquer in Limeligh
 Sexy  Collection Lip Luster & Nail Gift Set: a full-size lip luster in Rising Star and a full size nail lacquer in Encore
AERIN brought out new line of lipsticks and I was surprised to see several dark shades, which I've included in the photo above. There are