Tag: ArtDeco Jungle Fever
When it comes to more affordable brands, ArtDeco is one of my favourites, and I always try to check out their new releases when I am near their counter. Here is a preview of the summer 2014 makeup collection – Jungle Fever.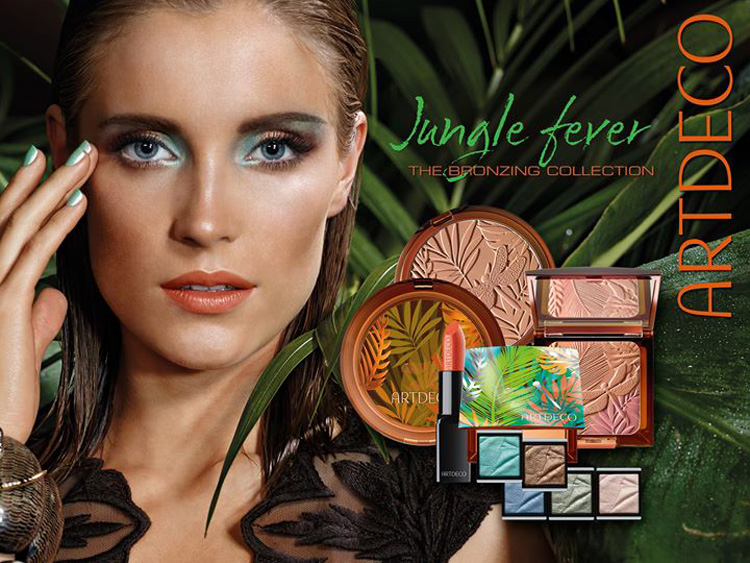 If you are familiar with the brand, you know that with each collection they bring out a new design of their beauty boxes, and here is how the pattern looks like this time.
Below you can see a trio beauty box and Bronzing Glow Blusher  Queen Of The Jungle. You actually get three shimmering shades in one compact: coral, soft fuchsia and rosewood. You can use them individually or  mix together.
There are eight new Art Couture Eye Shadow to choose from: 27 sugar pearl, 12 earthy-brown, 20 golden earth 83 sweet violet;  49 gold green, 32 green jungle 61 jungle river and 73 blue stream.
ArtDeco say that the texture combines the best features of a powder, baked, cream and liquid eye shadow. "The delicate texture becomes a