Tag: best food for holidays
Who does love lasagna? I am still yet to  meet that person… This is why I thought I'd share on of my favourite recipes of this dish that I've got from a friend;  and she is my personal cooking inspiration.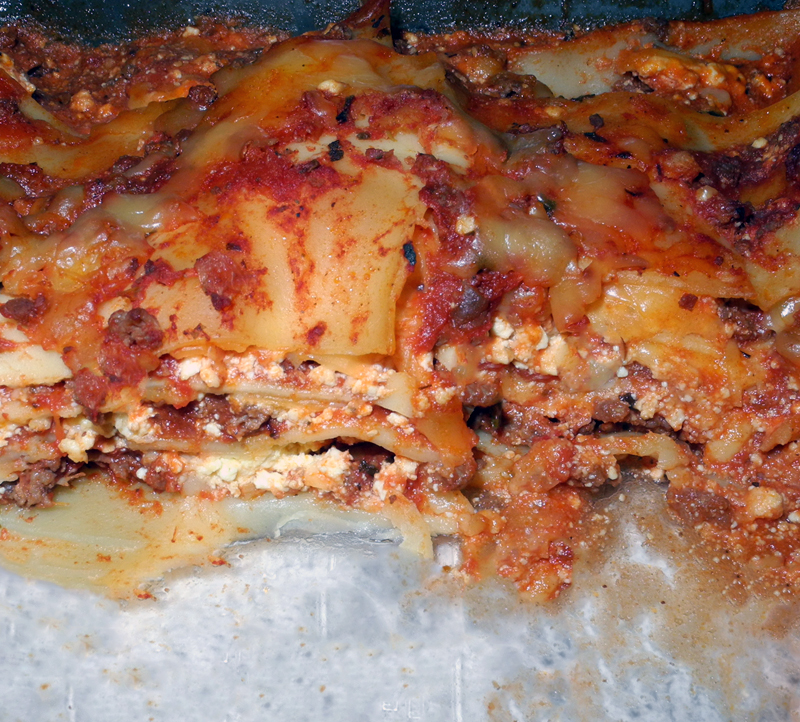 I am sorry for that this photo is definitely not appetizing but it's the only one I have.
Ingredients:
340 grams ground beef
1 medium onion, chopped
2 cloves garlic, chopped small or pressed
400 grams canned, chopped tomatoes
150 grams tomato paste
125-250 ml water
2 teaspoons dried basil
1 teaspoon dried oregano
1/2 teaspoon salt
1/2 teaspoon pepper
Lasagna noodles
1 egg, beaten
400 grams cottage cheese
2 tablespoons sour cream
1 tablespoon dried parsley
Hard cheese, grated
Parmesan cheese, grated (optional)
How to cook: