Tag: bright orange lipstick
I just made a post about the looks from NYFW Spring 2010 that I liked and how to get them. But what do you say about such lipstick? Yay or Nay? I have a crush on bright coral lips lately. Not so extreme as these but still bright;)
So in this post I will tell you about one of my favorite lipsticks!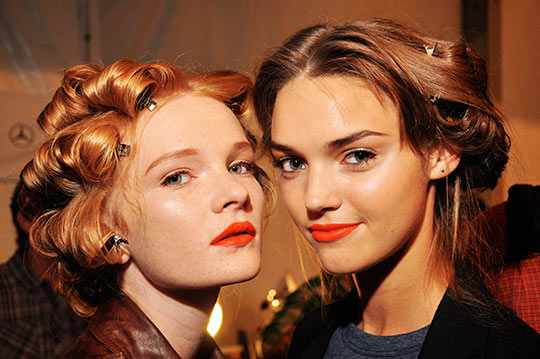 (Twinkle, Spring 2010)
I wanted to get a bright coral lipstick for a long time but it was difficult to find the shade that I would like. At last I found the color that I wanted! It is the lipstick by Inglot. I've tried highlighter and shadows by Inglot and loved it all. Everything stays on my skin for a long time plus it is very pigminted and there are a lot of colors to choose from.
I got this lipstick to wear it with brown eyeliner. Black eyeliner and red lips always rock but is sometimes boring.
So what is about the lipstick?
First of all