I often get asked about the affordable skin and body care.  Is it even possible to find great options without spending too much? Turns out it is!
So, what about my favourite [not expensive] face and body creams? They both are actually from the same brand – Garnier. In fact, I love tonnes of Garnier products, and will probably share about my other favourites pretty soon.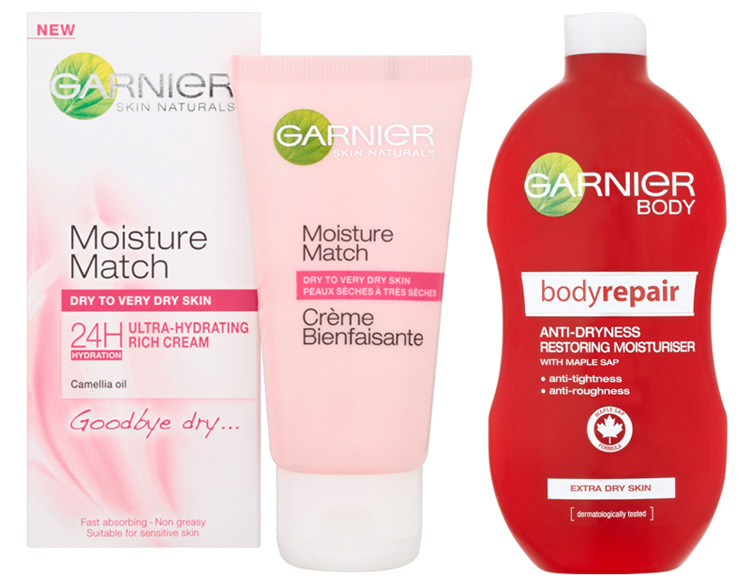 I have very dry skin and not that many products work for me… But these two rock, especially considering the price, I am very impressed!
I am using the stock images since I have just used up Garnier Moisture Match Ultra Hydrating – Goodbye Dry (50ml £5.10) and used up Garnier Body Bodyrepair Anti-Dryness Restoring Moisturiser Extra Dry Skin (400ml £5.20) a long time ago. In fact, I've  gone through two tubes of it, and need to get a new bottle.
The face cream smells