Burberry is one of those shows that I get excited about, I always want to see what kind of look Wendy Rowe (go and read her website, it's awesome) would create to accompany the beautiful clothes.
And the AW look really caught my attention because of the gorgeous nudish purple/pink shades on the eyes and a chic autumnal purple on the nails.
So what products were used?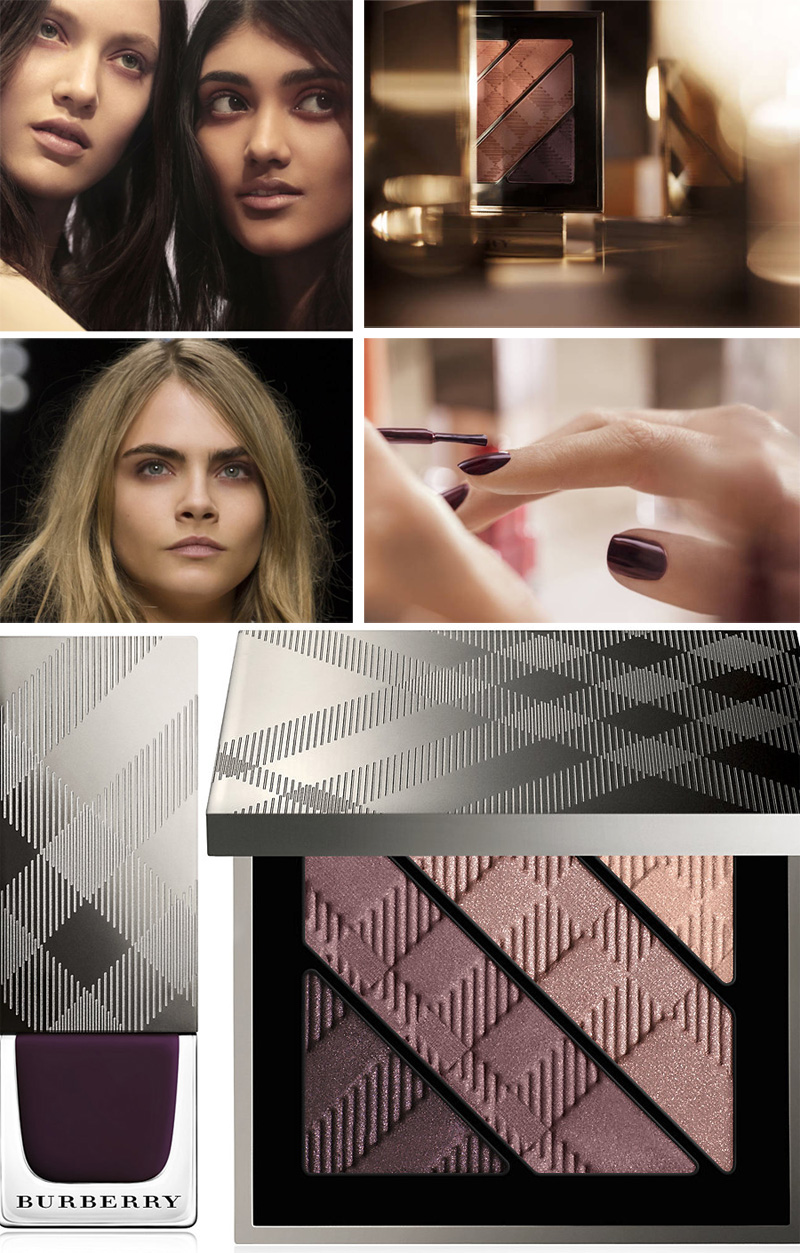 Complete Eye Palette in Nude Blush ( get it for £40) and  Nail Polish in Elderberry (available for £15).
There are a lot of amazing new palettes for AW 2014, but I'd say that  this Burberry one is the coolest. And Burberry eye shadows are truly amazing, so you can't go wrong with them!
What other new
I've decided to share some of AW  2014 beauty campaigns that caught my eye.
First of all, here is a quick preview of the upcoming collection from Illamasqua – Once.   Hopefully, there will be more beautiful images and some exciting new products.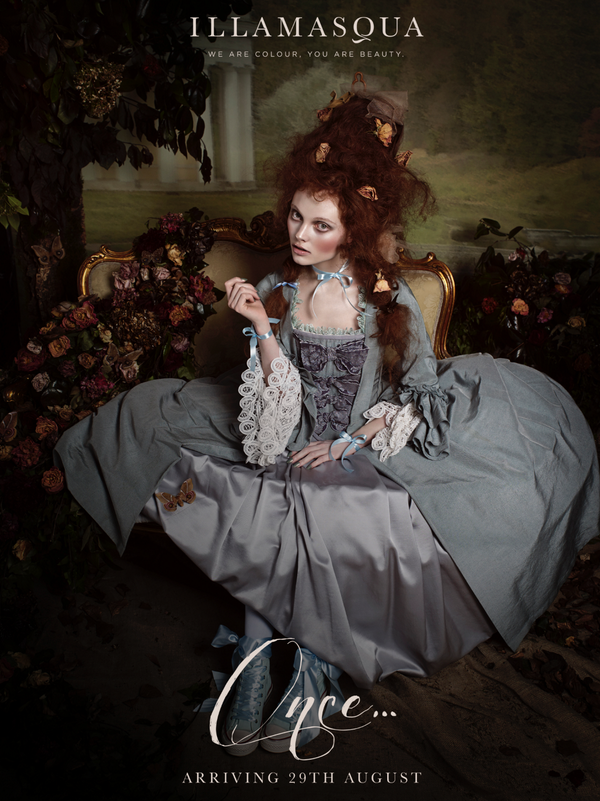 First look at Burberry's AW beauty campaign.  It's great to see different ethnicities, and  how the dusky pink shades look nice on both girls. Wendy Rowe did a great job, as usual.
I also really like the look from