I've decided to share some of AW  2014 beauty campaigns that caught my eye.
First of all, here is a quick preview of the upcoming collection from Illamasqua – Once.   Hopefully, there will be more beautiful images and some exciting new products.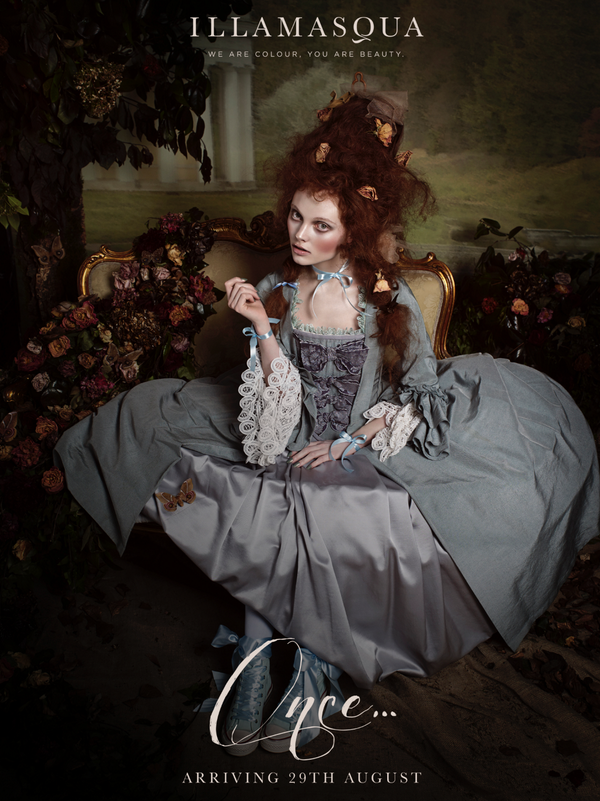 First look at Burberry's AW beauty campaign.  It's great to see different ethnicities, and  how the dusky pink shades look nice on both girls. Wendy Rowe did a great job, as usual.
I also really like the look from the Asian brand Three AW promo. How cool is that emerald green liner?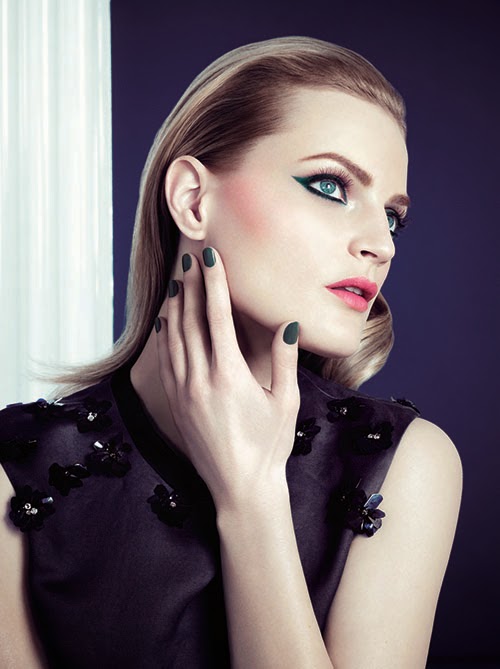 And my absolute favourite is this AW fashion campaign from Givenchy. Which you have already seen me going on, and on about if you follow me on Pinterest or Facebook.
I hope they will start publishing this photo in  the magazines soon so that I can tear it out and frame. No, I am not joking.
Mariacarla is just mesmerizing here with the contrast of dark hair and eyes and pale skin. And that lipstick! Need I say more?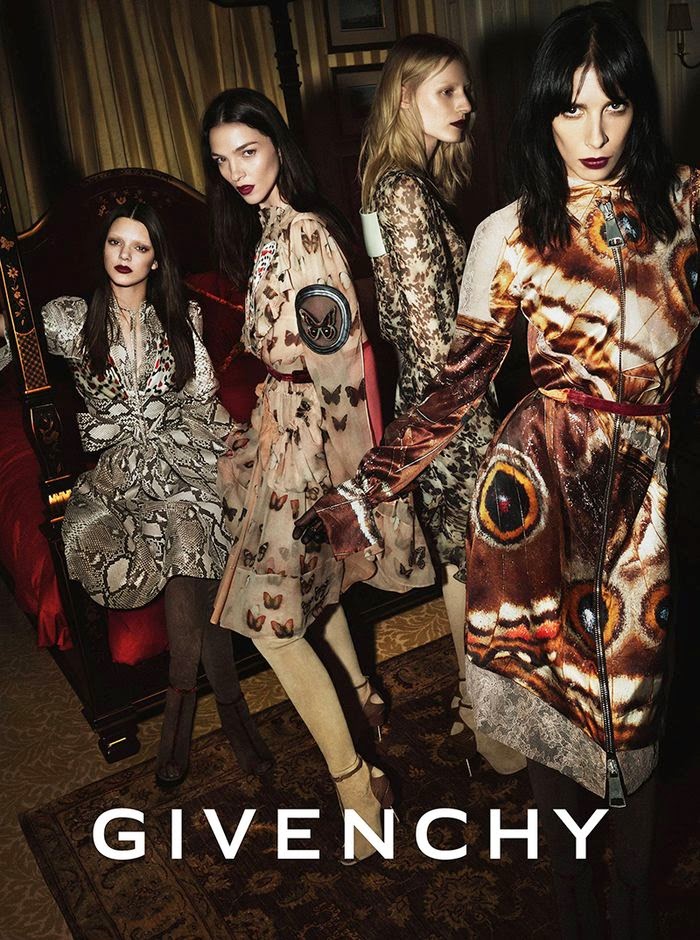 Please feel free to share your favourite campaign of the season!