You can never have too many lipsticks, right?  So here are the three new releases that caught my eye: Lipstick Queen, Marc Jacobs and Chanel.
A revamped line of Chanel Rouge Coco with Keira Knightely. There will be 29 shades divided into several colour groups: Nudes, Pinks, Plums, Browns, Oranges, Red.
And more images (courtesy of L'Officiel)… I can see at least three shades that I want to try out. These are not out yet.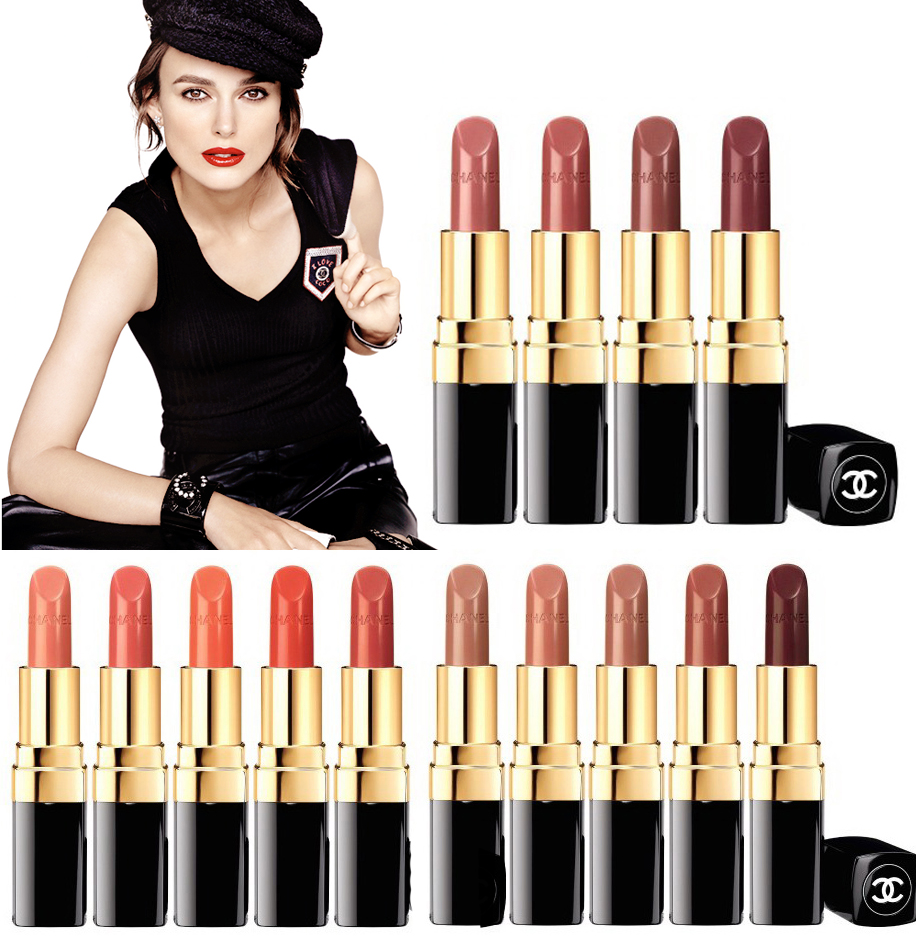 Lipstick Queen Bete Noir
Are you ready for something special? It's time to take a look at Chanel Fall 2010 makeup collection Les Contrastes. This collection was insipered by the famous Chanel blush Joues  Contrastes which is my favourite blush. This collection includes a lot of pink and purple shades for lips, nails and eyes.
Collection includes:
4 new Glossimers (my favourite gloss)
The Glossimers:
Petite Peche
Coral Love
Rose Dilemma
Pink Teaser
Les 4 Ombres De Chanel Quadra Eye Shadow in Enigma. Here you can see how they look like on the eyes.
2 new Ombre Esentielle in
3 new Chanel Joues  Contrastes blushes in
Pink Explosion
Plum Attraction