Tag: cream for very dry skin
Vichy is not really the first brand which pops into my mind when I think about skincare but I've heard so many raves about the Aqualia Thermal  range that decided to try it myself. And, as you can see, I have almost finished it already but somehow I've been really bad with skincare reviews last year.
But, it is better late then never, right?
Vichy use "Instant Comfort. Lasting Hydration" to describe this range, and I would agree. And I do like how it comes in a blue design, somehow it does make you feel about a hydrating beauty product.
I hate it when brands put the "for dry and very dry skin" label but in reality it doesn't work for very dry. Well, this is not the case. Aqualia Thermal cream is amazing on the skin, it instantly helps with tight and dry feeling, it also makes the skin (feel) incredibly smooth (thanks to dimethicon being the third ingredient in the list?) and ready for the
As mentioned in this post, I had Nivea, Extended Moisture, Body Lotion, Dry to Very Dry Skin on my list every since my friend gave me hers to try. I did get myself a bottle afterwards, and I really, really loved it.
The funny thing is that I have to use a brand's photo, as I gave my bottle to another friend in the end, as we were on a holiday together and she loved it so much, that I gave it to her, and still did not get a new one for myself.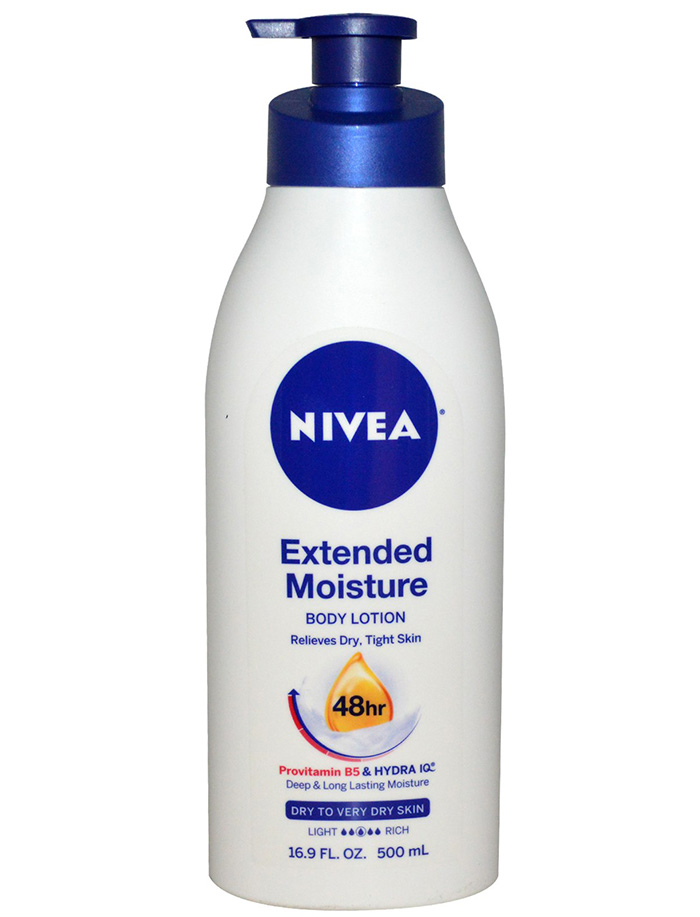 So what is so good about this lotion? It does work! It melts into the skin, leaving it soft and smooth instantly,  you can say goodbye to tight, itchy or sore [skin], the texture is lovely and the scent is nice, too.
Moreover, this lotion also feels amazing when