As mentioned in this post, I had Nivea, Extended Moisture, Body Lotion, Dry to Very Dry Skin on my list every since my friend gave me hers to try. I did get myself a bottle afterwards, and I really, really loved it.
The funny thing is that I have to use a brand's photo, as I gave my bottle to another friend in the end, as we were on a holiday together and she loved it so much, that I gave it to her, and still did not get a new one for myself.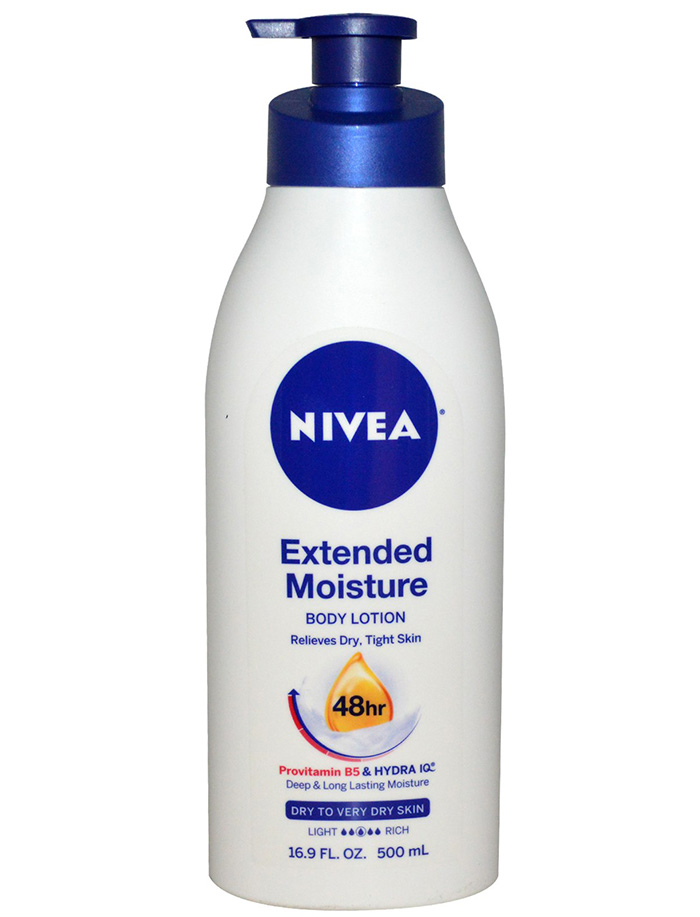 So what is so good about this lotion? It does work! It melts into the skin, leaving it soft and smooth instantly,  you can say goodbye to tight, itchy or sore [skin], the texture is lovely and the scent is nice, too.
Moreover, this lotion also feels amazing when used  after being in the sun, I found that it calmed and soothed.
There is actually a body cream for very dry skin from Nivea  from the same line, and now I plan to buy it for a colder weather.
So, besides Neutrogena and Garnier, Nivea, Extended Moisture, Body Lotion is another amazing affordable body product for very dry skin.