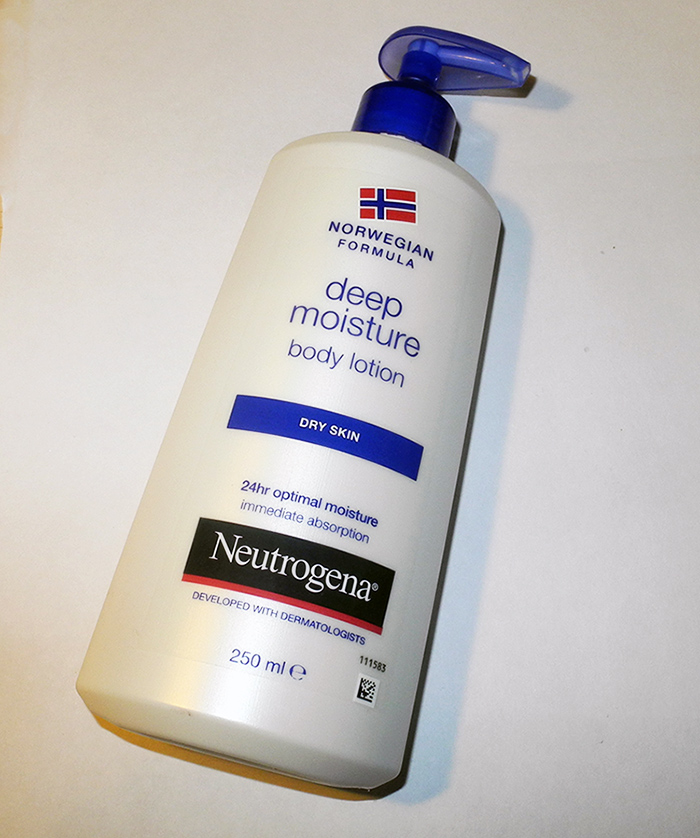 Regular readers may know my obsession with Neutrogena's  body lotion with Nordic Berry but this time I've decided to get a  Deep Moisture one. And it is a favourite of a lot of people with very dry skin.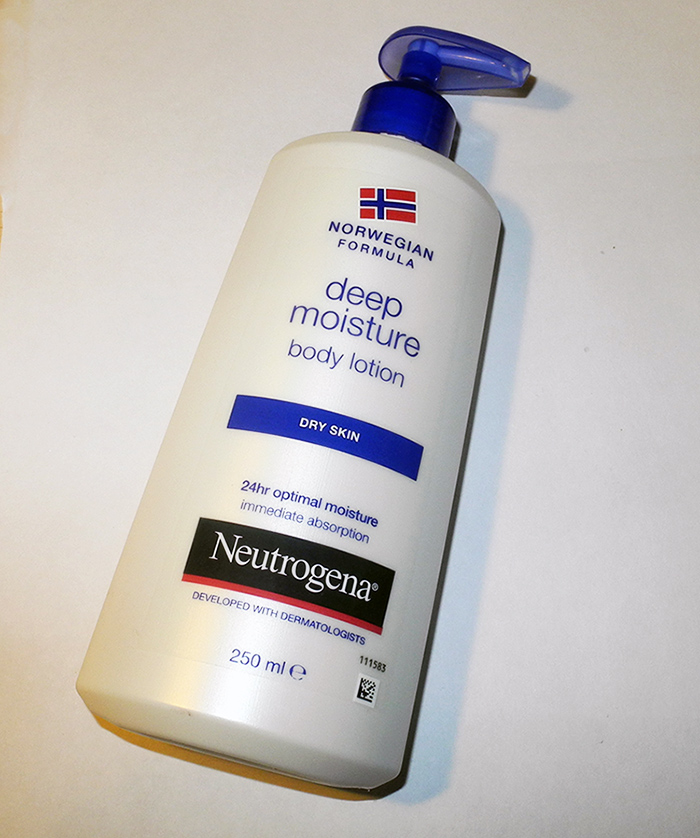 And, as someone with extremely dry skin, I can confirm that it is amazing! One of the best affordable body lotions you can get. It  definitely moisturizes and nourishes the skin, without leaving a greasy residue.  I find that the only body cream in the same price range I like as much, as this one is the red one (as I call it) by Garnier which I have used several bottles of.
Neutrogena lotion has a nice texture & scent and does exactly what is promised. It is a favourite product of a lot of people for a reason. So, if you are looking for an efficient  body moisturizer that won't cost a fortune, I'd definitely recommend Neutrogena Deep Moisture Body Lotion.


I am also interested in a lotion  for very dry skin from Nivea. My friend really loves it; I've tried it several times when we were away for the weekend together, so that is what's on my list next.
Any other affordable body lotions for dry skin you love and would recommend?