ArtDeco's Mystical Forest collection is all about the hot burgundy, crimson, berry and purple shades for eyes, lips and nails.  There are tonnes of products to choose from so there is something for everyone. And how cool is the beauty box?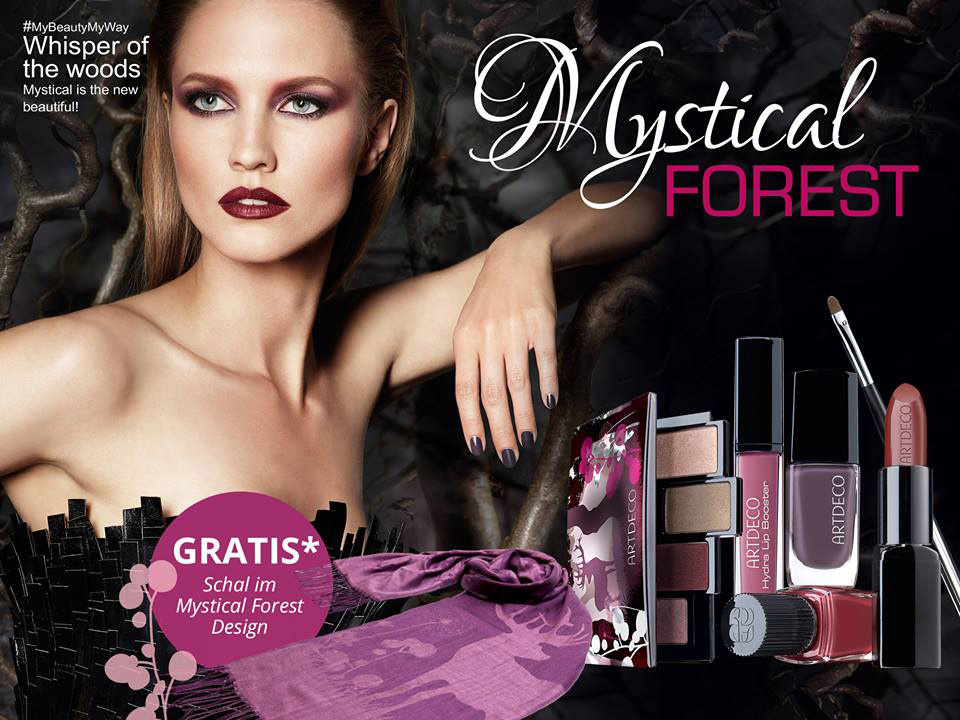 Eyes
Soft Kajal Liner
12 – dimgray and 56 – woodgrained
Soft Eye Liner Waterproof
Eye Designer Refill
83 – mountain ash
236 – glam gorgeous aubergine
Beauty Box in Mystic Forest. How gorgeous are the purple and pink shades?
Blusher
Eyeshadows: 215 – mountain rose, 91A – forest flower, 89A – dark queen; 198 – dimgray, 190 – mystical heart and 587 – matt mystical forest
Perfect Color Lipstick, perfect color coverage and high shine
38A – mountain rose
25A – mystical heart
Art Couture Lipstick, extra-smooth, soft lip texture with sheen
233 – cream skin
675 – velvet dark queen
Hydra Lip Booster, lip gloss with boosting effect
46 – translucent mountain rose
Soft Lip Liner Waterproof
"Has the opacity of a classical foundation and the silky matt consistency of a loose powder."
New shade -3 – soft ivory
High Definition Foundation
"The high definition foundation combines opposites: it is ultra light yet creamy, invisible yet covering, unnoticeable however perfect."
New shades: 45 – light warm beige, 52 – warm ivory and  04 – neutral honey
Lip Brush
Nails
Art Couture Nail Lacquer: 794 – couture dimgray, 741 – couture purple emperor, 791 – couture greige land, 700 – couture mystical heart, 702 – couture dark queen and 707 – couture crown pink
You can buy ArtDeco from Debenhams.