Tag: douchrome eye shadows
ArtDeco's Makeup collection for Spring 2013 is called Butterfly Dreams. I am loving the beautiful promo image with butterflies and the pastel blue and pink domination, very fresh and Spring appropriate.
This collection includes:
Eyes
Butterfly Dreams box, I actually have s green ArtDeco case with butterflies from one of the previous collections.
Eye Shadow Duochrome
255 aero spring green
267 fresh water
285 lilac passion flower
297 rosy heart throb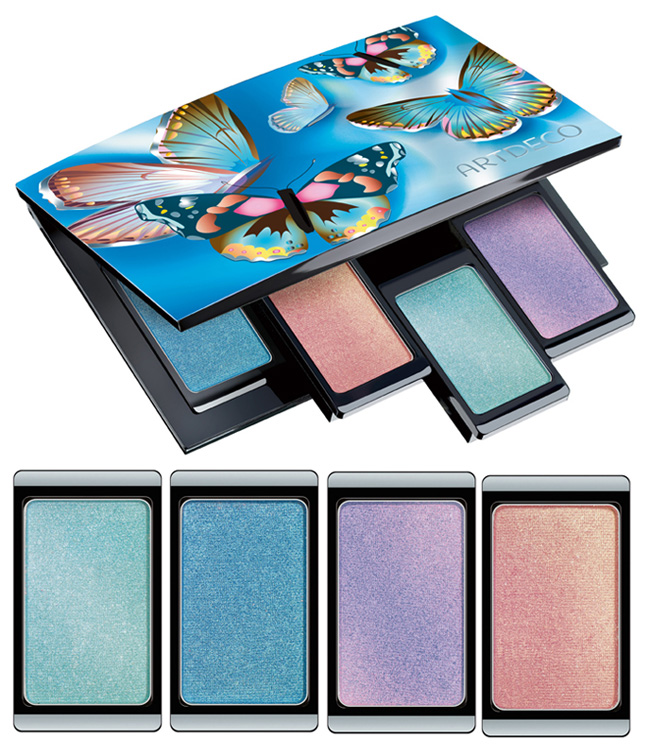 Eye Designer Refill
59 frosted spring
74 blue breeze
81 rose in love
Sensitive Fine Liner
Amazing Effect Mascara
Magic Eye Liner