Eyeliner + mascara and red nails are the most "me" makeup products. I feel my best when I am wearing good eye makeup and a good red nail varnish.
I have had a few favourites during the years, such as:
And now it's time to share my favourite red of 2021 so far!
And it is…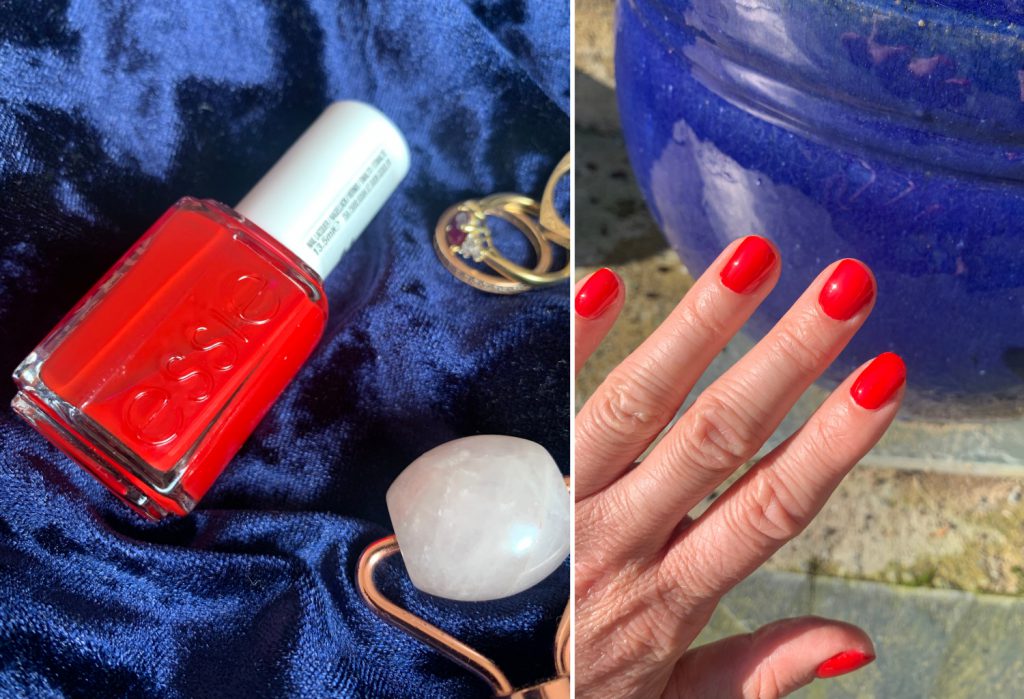 Essie 61 Russian Roulette Nail Polish
I mean,