Eyeliner + mascara and red nails are the most "me" makeup products. I feel my best when I am wearing good eye makeup and a good red nail varnish.
I have had a few favourites during the years, such as:
And now it's time to share my favourite red of 2021 so far!
And it is…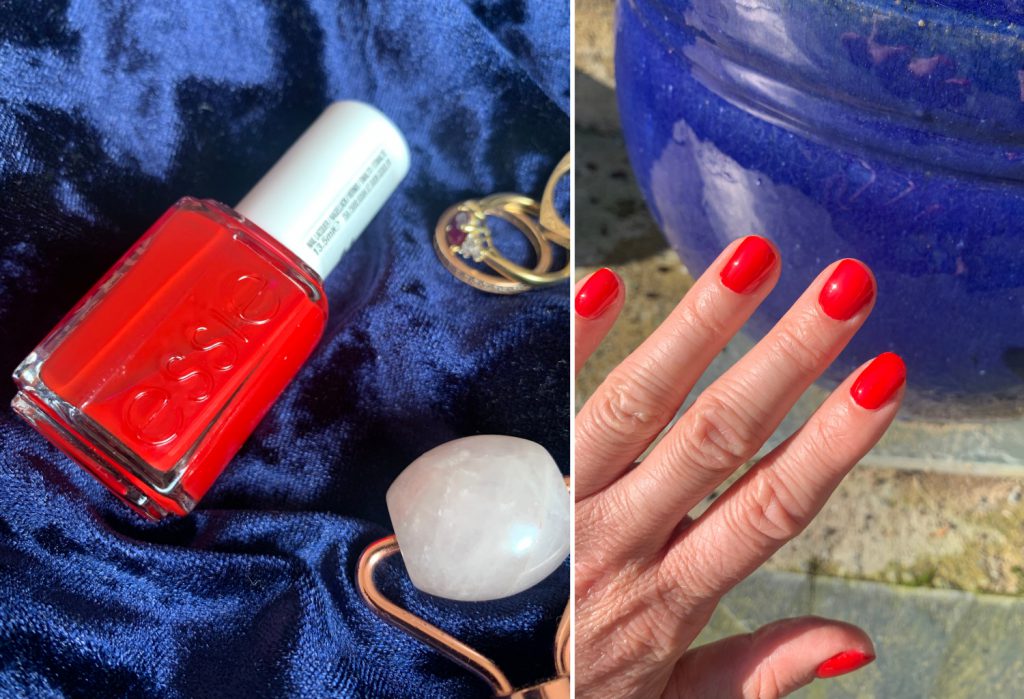 Essie 61 Russian Roulette Nail Polish
I mean, how gorgeous is that red? Although I constantly have at least several shades of red on rotation, bright juicy reds with a slight orange undertone (not too orangey) tend to be my favoutites. And, indeed, Essie describe Russian Roulette as: "a fiery, exciting classic bright red cream polish with subtle orange undertones". As you can tell from a photo above, it is a spot on description. The photo is taken in the direct sunlight and is not edited.
The formula is really nice, as well. It looks great with just one coat already but two coats give you that intense gorgeous punch of colour.
I find it to be pretty long lasting but it's worth mentioning that I always wear a top coat.
Russian Roulette is an absolutely stunning red, brilliant for a summer manicure/pedicure. Or just when you want to brighten your day!
It's £7.99 from Boots or under $8 from Amazon