Tag: estee lauder summer 2014
How gorgeous is this new Bronze Goddess promo with Joan Smalls? In my opinion, she is one of the most beautiful women ever, and such makeup & style really suit her.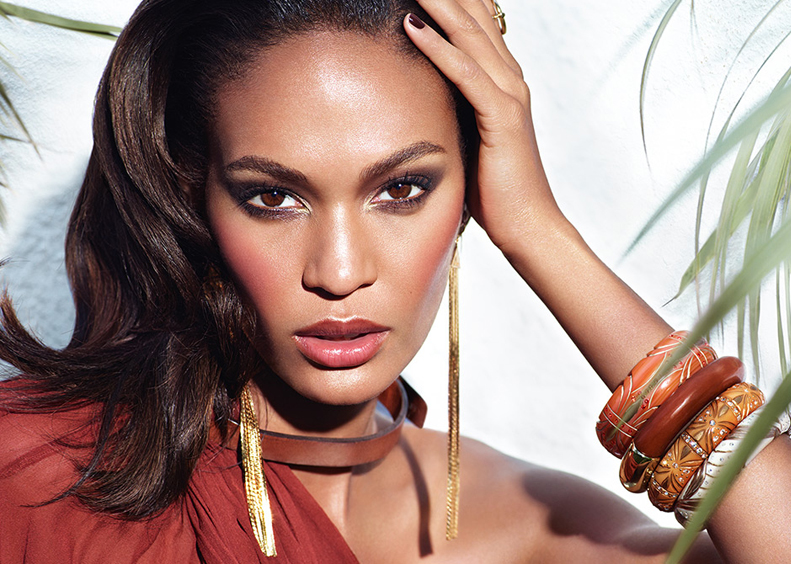 As you know, Bronze Goddess is a range of self-tanners, liquid and powder bronzers, plus some Limited Edition releases which are new each year.
So what are the new products for Summer 2014?
Bronze Goddess The Nudes EyeShadow Palette, LE ($60) with 5 sunlit nudes and 3 high-impact metallics
Bronze Goddess Cheek