Tag: eye cream for dry skin
There are a lot of opinions about eye creams, and it is up to you whether or not you believe that it is effective. I personally started using one on a regular basis from my early twenties, maybe even when I was nineteen.
Having very dry skin, I can always see a difference, and I don't want my under eye area to look as if I am at least 15+ older than I actually am.
I have recently finished two of my favourite eye creams so decideded to get something new.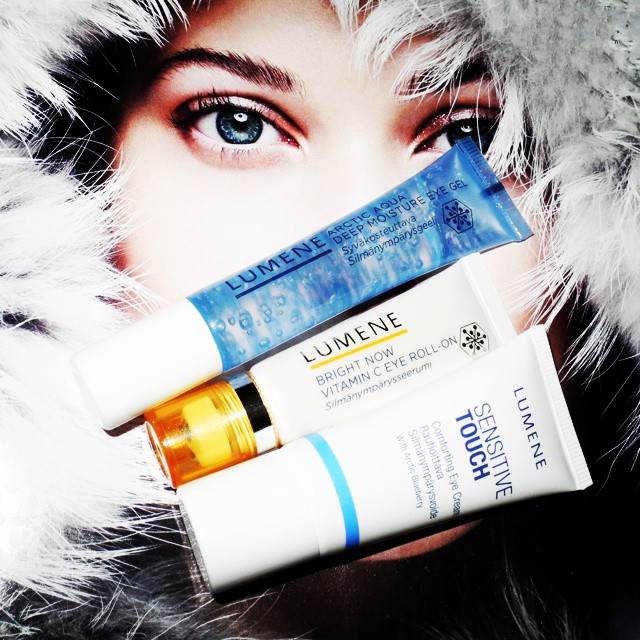 You could already see this photo on my Instagram
I am ready to pay for a good product, as long, as it is effective. But I do realize that not everyone can/wants to. This is why I have picked up three eye creams from Lumene, which is a (non-expensive) Finnish brand to
There are a lot of discussions whether or not eye cream is a necessity. I personally believe in eye creams and use them regularly since my early twenties. I have very dry skin and a good eye cream is a must have for me, otherwise, the delicate skin in  that area feels dry and looks wrinkly.
My latest eye cream love was this Lierac Diopticreme and in July I've picked up Clarins Special Eye Contour Balm Dry Skin (£27/$35 for 20 ml).
This is a rich cream that is formulated especially for dry skin, but it doesn't feel heavy and doesn't take forever to soak in . I personally find that it moisturizes, nourishes  and optically makes the skin look smoother and, younger (since it visually improves the appearance).
I don't exactly have