I have been using Seche Vite for years so decided to get something new this time. Shocker, I know!
I've picked up Inglot, as I've actually remembered that my friend liked it, so decided to give it a go!
The brand offers several top coats and I've chosen  Fast Drying Top Coat.
I have been using it for about a month now and actually love how it performs. It does help the nail polish to dry faster and last longer which is the main thing that I want from a top coat. Although it does add some shine and
Right, so where do I start?
First, of all, I really love the YSL's Manifesto campaign with Jessica Chastain, how gorgeous is she? She never looks bad, in my opinion, anyway.
As for the scent itself,  it is actually really nice, the notes are: bergamot, black currant, Sambac jasmine, lily of the valley, cedar, sandalwood, vanilla and tonka bean, I find that it smells feminine and sexy.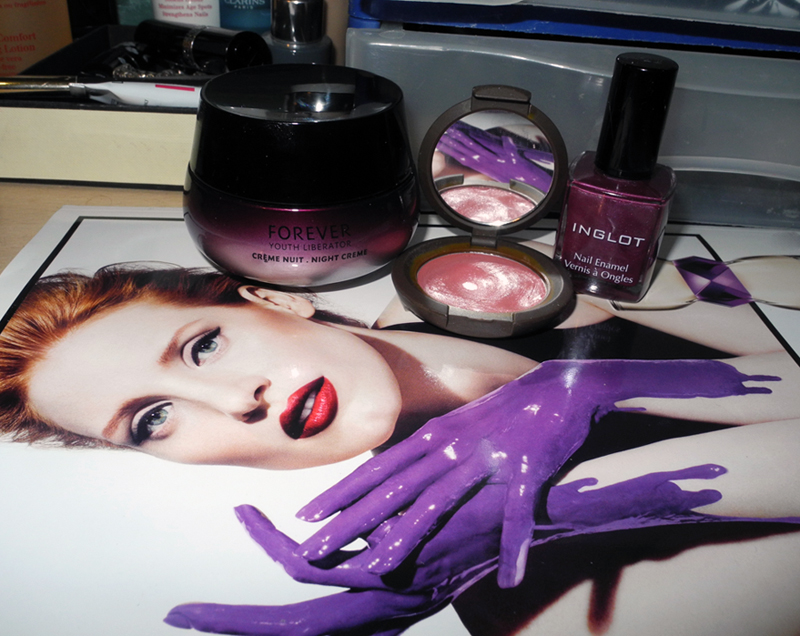 Speaking of YSL, I have been using their Forever Youth Liberator night cream for some time now and will tell you my thoughts about it soon.
There is definitely a purple theme going on