I am a big fan of Korres shower gels and have been using them for years already. This is why today I want to share with you my love for their Black Sugar shower gel.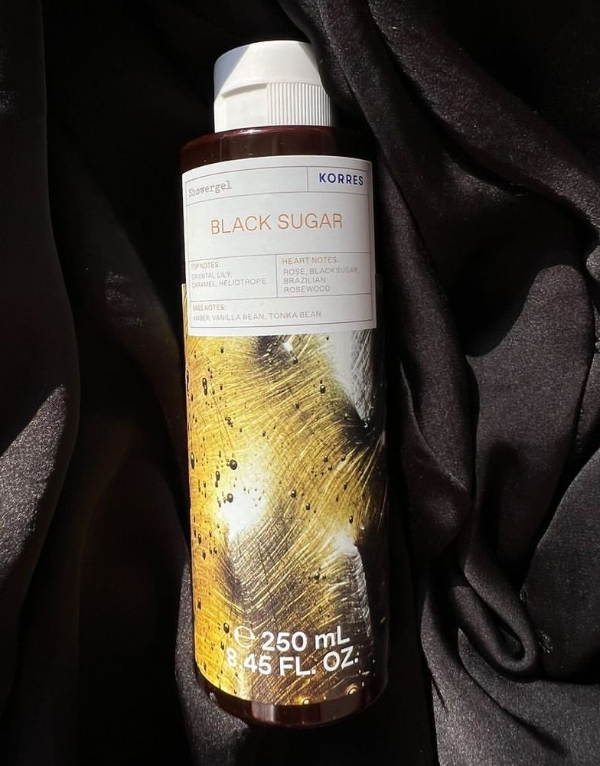 It smells divine. I do love a shower, and, as corny as it sounds, but for me it is not just about cleansing but also about time of recharging. Insert some "body care is self care" cringe-worthy slogans here.
I hate having too many similar products at the same time, as I do not like clutter. However, I have to have a few shower/bath/body products at the same time to switch them depending on my mood.
I have to admit that I was reaching for this shower gel more often than any other ones I've got. If I had to describe it in one word – that'd be "intoxicating". It's a warm and sweet fragrance with the top notes of oriental lily, caramel and heliotrope, heart notes of rose, black sugar and brazilin rosewood and, finally, base notes of amber, vanilla bean and tonka bean. Black sugar is decadent and indulgent, it is a perfect aroma for AW months.
The only thing with