My friend shared this quote recently, and I loved it so much, that I thought I'd share with you, too.
It is about red. Red, is truly the most beautiful and mesmerizing colour. My love for it is endless…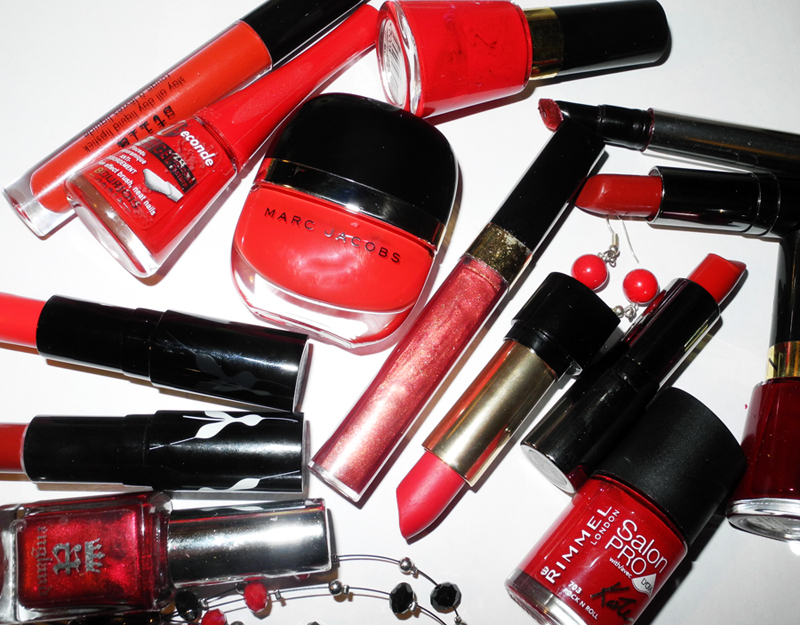 "The symbolism of red is made up of life, death, femininity, virility, violence, happiness, evil, saintliness, holiness, luxury, destitution, euphoria, and laughter. The murky red of brothels. The sumptuous red of theatres with their rich velvet curtains. The colour of the devil's robes and the cardinal's vestments. The red of idealists and madmen. The red of Fellini, Kurosawa, Picasso, and Caravaggio.
The
Recently it's been all about red lips for me! I have been wearing red lipstick and nail polish at least several times per week.  I actually have phases of red from time to time. Remember this post from not so long ago?
I love all my red lip products but have been loving these two lipsticks a lot lately. And I am pretty sure that you are not surprised.
Lancome L'Absolu Rouge in 160 Rouge Hypnose – are you bored of this one yet? I am sorry, that I mention it all the time, but it's a true love here. I did a very detailed review with lip swatches, so you can take a look.
You can buy Lancome here and here.
As for Ellis Faas Creamy Lips 101 (I don't understand HOW I don't have a proper feature about it?). It's  supposed to look flattering on all skin tones, by the way. And actually it looked great on everyone I used it on.  It is a deep, full on