For Lancome's Spring 2012 makeup collection  Roseraie des Délices Aaron de Mey was inspired by Lancome's founder, Armand Petitjean, rose garden outside Paris.
This collection is all about pastel shades of rose, green and peach. Very Spring appropriate.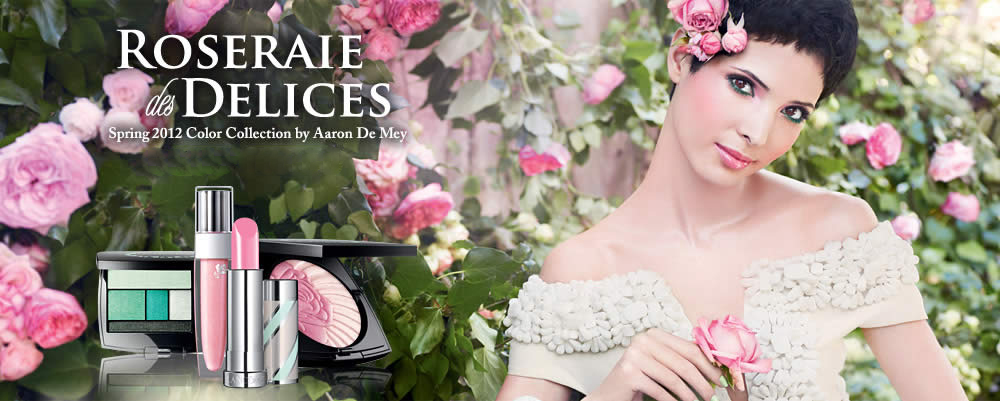 La Roseraie Blush Palette, £32.50
La Roseraie Blush evens out and illuminates skin with a sheer veil. Its rosy shade brightens the complexion, while the peach hues warm the face. The hint of green mother of pearl corrects redness.
Vert Tendresse, delicate pink shades, delicate pistachio and mint hues
Rose Romance, pale pinks and accents of fuchsia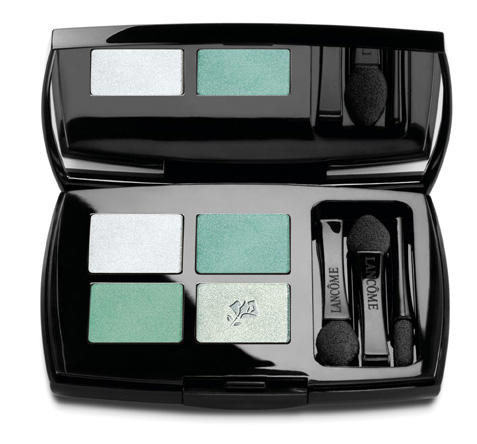 Aaron's Tip: Apply a delicate veil of the paler shade over the whole eyelid simply using your fingertips. Illuminate the inner corner of the eye and the eyebrow arch with a highlighter shade. To sculpt the eye, blend the more intense shade from the lash base towards the lid crease.
French Touch Absolu Lipstick
Based on the 1954 lipstick, 'Grand Canal',
These days when I literally see several collections or new products (or at least new to me) every day, it can be  really hard to get excited sometimes…
But an 'unusual' coloured lip gloss never fails to do the job. And I am talking about the glosses with just a hint of colour, not full on green or blue. Those do look awesome but not for everyday obviously.
So here are the lip glosses that I can't wait to get: