Tag: Lanolips lip ointment
I know so many women obsessed with Lanolips, and rightly so!  And don't forget the numerous awards…
These are the lip balms that contain 60% Ultra Medical Grade Lanolin,  natural oils, shea butter and Vitamin E and they are truly wonderful. I've included them in my December favourites, but this is the second winter I am using/loving these balms actually. So, I have no idea how I never wrote a proper feature.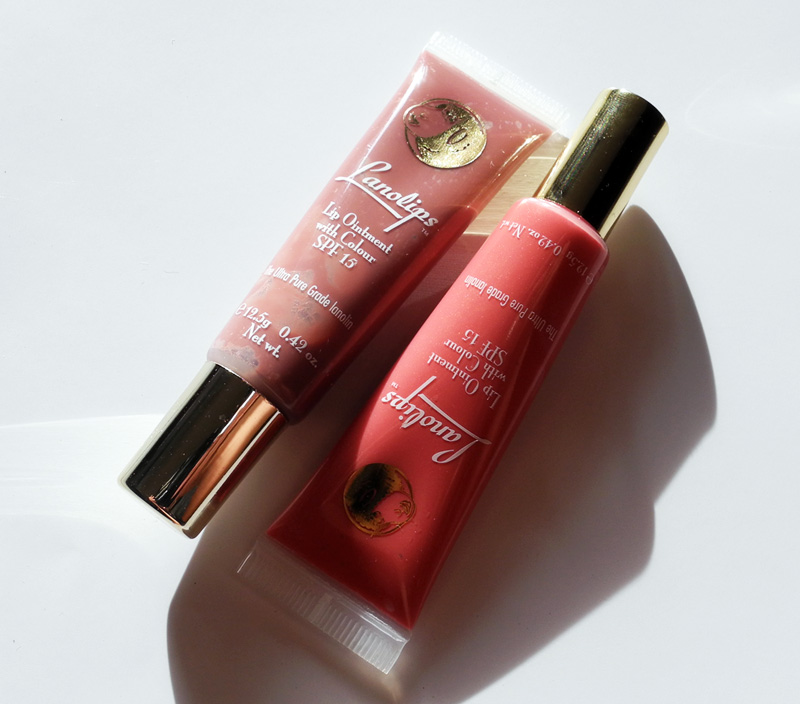 The balms come in sheer plastic tubes with a golden lid and a cute sheep, I also like the simple design and the fronts used.
As for the product itself, Lanolips feel nice (like a thick lip balm) and soothing on, I personally love them in colder months as they protect the lips perfectly and they do work when it comes to chapped lips.  They also contain SPF15 which is a great bonus.
You can get a clear option or with fruity scent but I have the tinted ones. There are five colour options to choose from and
While I am still putting together my 2015 beauty favourites, I thought I'd share the products I loved in December. Most things were the same as in November, those face creams and theBalm highlighter especially so I won't repeat myself.
As for December, it was all about  a lot of body creams and lotions, changing my skincare a bit for colder weather and protecting my lips. Also, since it was the first month since summer when I've stopped getting gel manicure, I have also re-discovered my nail polishes.
Nail Polishes
I was getting gel manicure non-stop since summer and December was the month when I finally stopped for a while mainly because of the deadlines and the holidays (I simply did not have time to go and see my manicurist). So it was nice to re-discover my nail polish collection and relaxing process of painting my nails. It is also kind of cool to be able to change the colour several times per week.
Perfume
Elemis Exotic eau de Parfum.  Although I did