Tag: Larger Than Life Long-Wear Eyeliners
Here is a preview of NARS Fall 2011 makeup collection. I am actually happy to see Maria Carla Boscono on the promo, I really like her.
The blue eye shadow looks fierce on her. I don't think that I would wear such makeup  for an every day life but I would love a thin line with this beautiful blue (Outremer single eye shadow) along the lash line.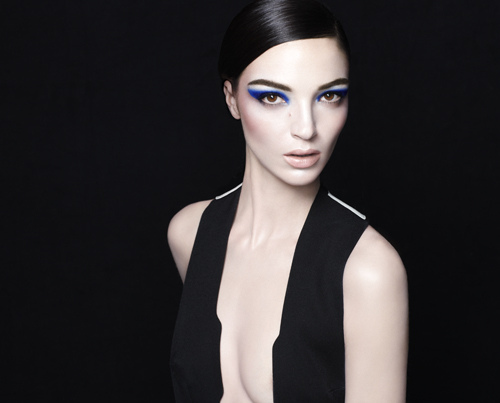 So, this collection includes:
Trio Eyeshadow, £ 33.00
Duo Eyeshadow, £ 23.50
Single Eyeshadow, £ 20.50
Lipstick, £ 17.50
Pure Matte Lipstick, £ 18.50