This weekend I've re-organized products in my bathroom and made a list of the  things that I need to pick up, mostly new shower gels and body creams, as I use those up rather quickly. I have noticed that I have five Lush shower gels, so decided to make a lill' round up.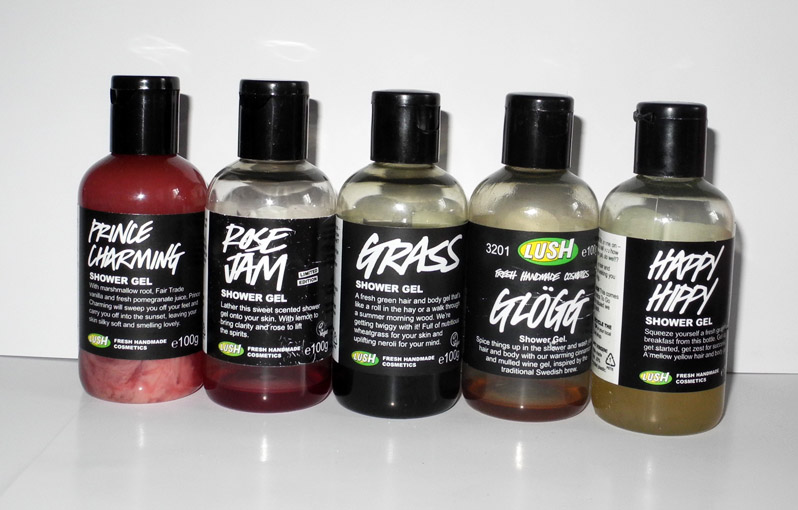 Lush Rose Jam Shower Gel (review)
This is my favourite one. While some people may find it too sweet and sugary, I am a huge fan, it smells just like rose jam and feels lovely on the skin, not drying at all.
Lush Glogg Shower Gel (review)
The other seasonal, LE one, which I really love, it is spicy and warm,  exactly what you need during the AW season.
Lush Prince
I really love zesty citrus body products, bath and shower gels, body creams etc.
This is why I had to get Happy Hippy Shower Gel by Lush. They describe it as a  "fresh grapefruit breakfast in a bottle."
I actually like Lush shower gels, here is my review about Glogg, and this one is not an exception.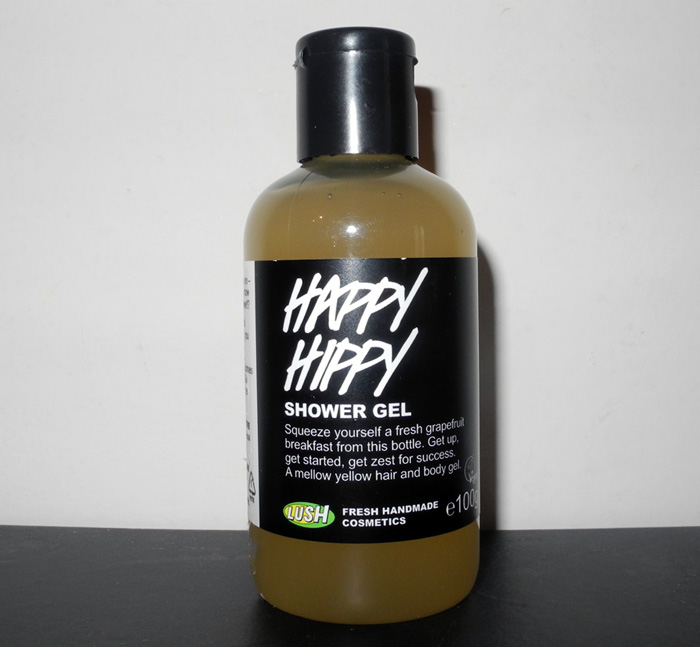 First of all I love the yellow colour of this gel, it makes me think of sunshine  and lemons! Although, it is not actually lemons (in it), it's grapefruits. And to be more precise  pink grapefruit juice, grapefruit water  and grapefruit essential oil. Sounds cool, right?
And it actually is a great pair for my Body Shop Grapefruit body butter. Not to mention that I love grapefruit juice for breakfast!
It is said that you can