I have confessed my love for Clarins Instant Light Natural Lip Perfectors (£17) numerous times already. So one more time one hurt, right?
Recently the brand added three new shades to the range and  I was actually sent all three to show you.
So the new shades are: 04 Petal Shimmer, 05 Candy Shimmer and 06 Rosewood Shimmer.
As you  already know, I love everything about Instant Light Natural Lip Perfectors. They have a beautiful balmy,  non-sticky formula which nourishes and moisturizes the lips and makes them smoother and softer. These "glosses" have  light caramel-y/vanilla-ry  scent and taste nicely, not that I am supposed to know 😉
Below you can see the close up of the applicators.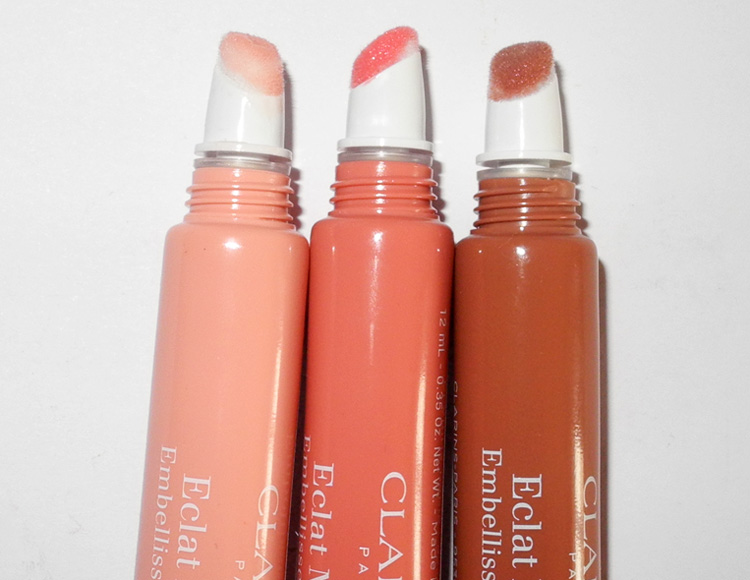 As for the
I personally really like the old Dior Addict glosses, so I have big hopes for this new version of the Addict Glosses.
The face of the range is Daphne Groeneveld and you can see the results of the collaboration below.
The new glosses are promised  to give "astounding shine and supreme comfort, all thanks to advanced technology which envelopes the lips in a uniquely fine, non-sticky film." The gel formula contains  high percentage of hyaluronic acid spheres  so it should be also hydrating, glossy and shiny.
There are 24 shades divided into three groups: The Shimmer, The Pearly and The Pure.
Besides that, there are four It Shades: