It seems like there is no such thing as too many neutral eye shadow palettes. This is why  Cool Neutral and Warm Neutral Eye Shadow will be a hit, considering the fact that MAC shadows have a lot of fans anyway.
These are already out in the USA for $100 each and should be launched Internationally around March.
MAC Cool Neutral eye shadow palette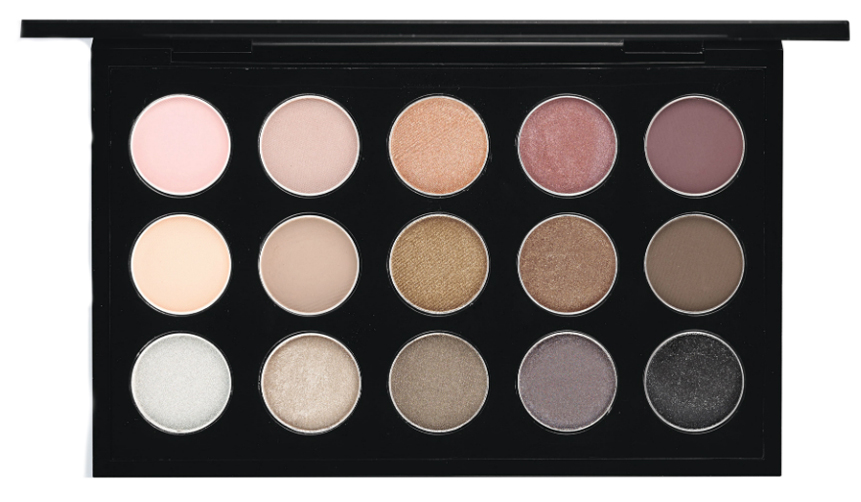 Flounce, chalky white pink (matte), Sweet Allure, soft light pink (satin), Sun Tweaked, soft frosty coral (frost), Blackberry, muted burgundy-plum brown (matte), After Dusk, mid-tone rosy pink with pearl (veluxe pearl), Pick Me Up, pale ivory (matte), Crushed Clove, dirty gold olive (frost), Cozy Grey, cool grey (matte),Deception, chocolate gold (frost), Brun, muted blackish brown (satin), Silver Fog, white with silver pearl (lustre),French Clay, white-grey frost (frost),Cumulus, dirty grey charcoal (frost), Pearled Earth, deep blue-grey (veluxe pearl), Black Tied, black with silver sparkle (velvet).
MAC Warm Neutral
Although I love a lot of products from MAC's permanent line, I rarely buy anything from their limited edition collections.
However, I am excited about the launch of the Spring 13′ Forecast which we could see backstage at the Fashion Weeks. There are two palettes – one for eyes, and one for lips, they  include hot (cream) shades for SS 2013.
Eye Palette: Now Mustard, Sunshine, Must have Brown, April Mist, Top Soil and Runway Rose.
Lip Palette: Forecast Nude, Talking Tan, Right On Orange, A Look in Lavender and Strut the Cherry.
These palettes are Limited Edition, of course, and they are already out and retail for £35/$40.
Are you tempted to get them?
And here are actually three MAC products that I have been really loving lately: