Today's post is a bit different from what I usually post, but I just wanted to share.
Yesterday I've spent several hours going through my makeup and beauty products. And having more "OMG WHY DID I EVER BUY THIS?!" moments than I'd like to admit.
The thing is that I wanted to: a) organize things better, b) give away some stuff  to my aunt; she asked, c) throw away products that have gone bad/I don't need etc.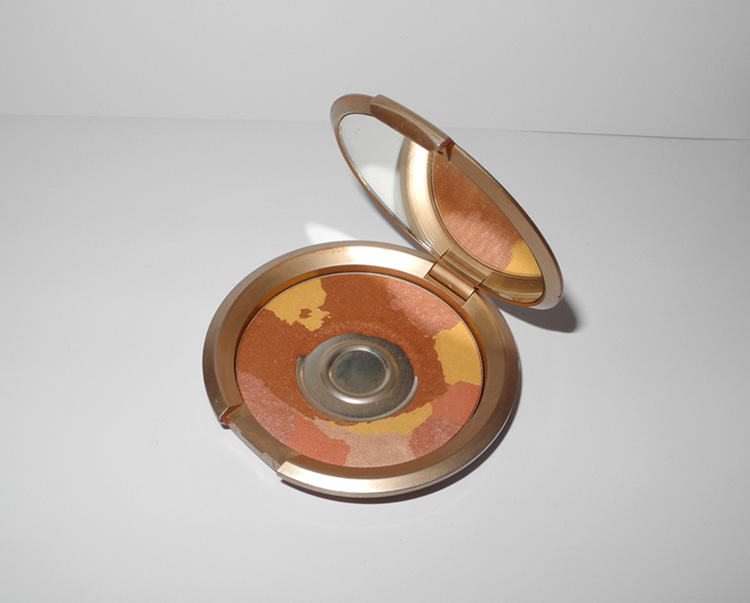 And here is what I've found. One of my favourite "blushers" from six or seven years ago.  It is 
This week as I was on my way to work I've started thinking about the makeup collection I would create if I could.
The strange thing is that I wasn't really thinking about the colours or textures, I was thinking about the theme of the collection, design and the names for my products.
I guess my first collection would have a theme of Norse mythology and Vikings, a collection inspired by the beautiful Scandinavian nature and fascinating (at least for me) culture. I would like to use some of the ornaments and illustrations which are typical for the Scandinavia and already have a lot of names in my head.
Luckily, I know the topic quite well as it's been a hobby of mine for years plus I've studied it at uni so I have lots of ideas running in my head. If only I could make it come true.
And what about you? If you could create your own makeup collection what would be your inspiration? Please share as I am curious to hear your ideas 🙂
Yesterday Illamasqua showed us their Valentine's collection on their blog which will be available soon but you can already join the waiting list on the website.
The collection is called Throb and it has a stunning promo image (as usual I'd say) and some gorgeous reds! Mmmm… reds!
I also like how the collection is described:
"Feel your pulse quicken, your heart throbbing in your chest. The Throb Collection is Illamasqua's latest offering at the altar of beauty, guaranteed to make you gasp with pleasure."
And here is the list of products that were used on the model:
Cream Foundation 100
Rich Liquid Foundation 115
Powder Foundation 105
Powder Blusher in 'Disobey'
Powder Blusher in 'Intrigue'
Pure Pigment in 'Furore'
Powder Eye Shadow in 'Heroine' on cheeks and eyes
Powder Eye Shadow in 'Sex'
Cream Pigment in 'Emerge' ** NEW for SS11 collection! ** (Can't wait to see it!)
Eye Liner Cake in 'Mislead'
Sealing Gel for eyebrows
PI in 'Abyss'
False Eye Lashes '021'
The products are:
Lipstick £15.50
Enjoy the power of being an unashamedly brazen femme fatale with blood red Sangers Lipstick.