Regular readers know that I love my blushes… And I would like to show you my favourite blush combination that I have been wearing non-stop recently.  I adore my Amaryllis, but sometimes I just want something different.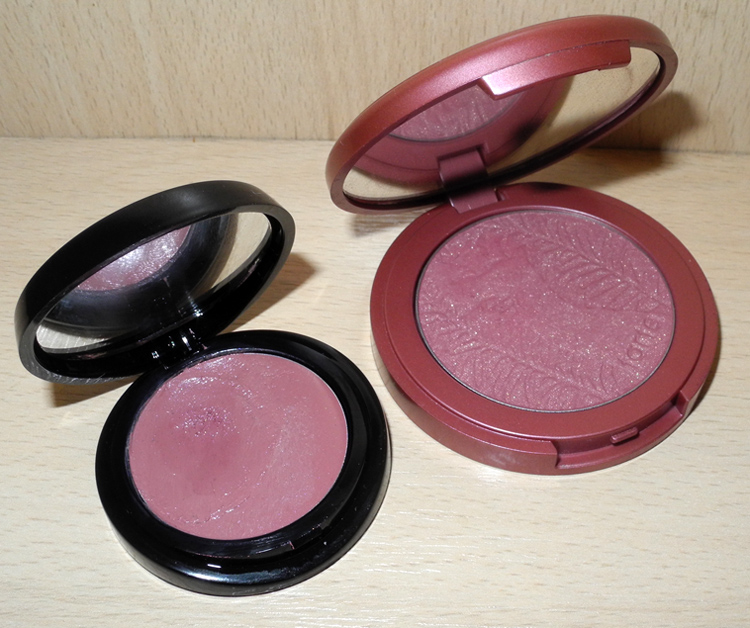 This is when my berry/plummy/mauve blushes get some love. I am a fan of such shades for AW, as they look nice with my light skin and dark eyes and hair, they instantly brighten up the complexion and look nice with cool toned pinks and plums that I often wear on my lips.
I really like ArtDeco Cream Rouge For Cheeks and Lips in 17 Creamy Mauve (review), it is such a gorgeous shade but
Remember my post about ArtDeco Cream Rouge For Cheeks and Lips? 
I did pick up one shade – 17 Creamy Mauve. They all were pretty actually but the mauve one was right up my street.
It comes in a beautiful and chic black compact with the packaging which  matches the shade of the blush.
What about the formula and the texture?
The product  has a  sheer and dewy finish, and is easy to blend into the skin, and you get a beautiful and natural effect.  It gives a subtle wash of colour which can be build up for a more intense effect.
I like this modern kind of texture, since I am not exactly the biggest fan of cream-to-powder blushers on my dry skin. However, this may not be the best formula for oily skin. You can