Tag: Monica Bellucci for dior
I know that a lot of Make-Up Artists and beauty lovers recommend to save on a mascara but it just doesn't work for me that way.
In my free time I do makeovers from time to time  and cheaper mascaras do work on a lot of people. They look nice on me, too, but not like a good high-end mascara.
Although there are a lot of great mascaras, my favourite mascara has to be Lancome Hypnose as it makes even my short and thin lashes :cries: look almost like fake.
But for some reason I always love trying new mascara and… I have found the one that I love as much as my Hypnose. And that is a lot to say!
And I am talking about Dior DiorShow Extase mascara! I have already tried DiorShow Iconic which I actually really liked but Extase is even better.
This is how the brush looks like
I think that Monica Bellucci is the  most beautiful woman ever! I totally admire her beauty and charisma. There is no one like her, she is just one of a kind. Fabulous, gorgeous and extremely good-looking. Sexy but not vulgar.
Yes, she is my ultimate beauty icon!
She is  also the "face" of Dior and D&G and in this case I do believe that she uses the products of both brands, not just says that she does.
Dior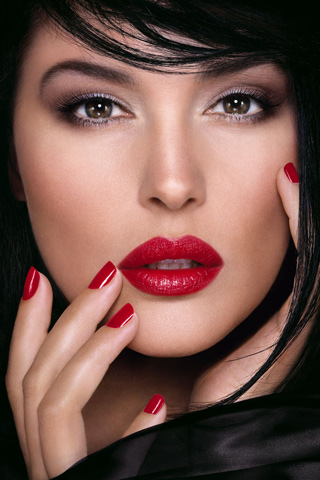 D&G