OPI are killing it with their two latest releases. First of all there is this fantastic collection inspired by New Orleans, and the promo video is incredibly beautiful. Now I want to visit even more… One day.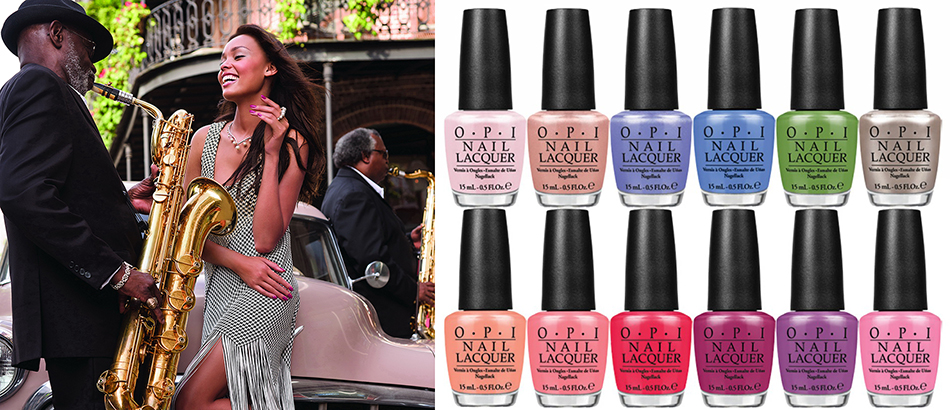 I highly recommend, feel the vibe of that city, and check out the model's outfits, and her red shoes!
The shades are:
Let Me Bayou a Drink, This refreshing blush pink is my treat.
Humidi-Tea, Beat the heat in this nude shimmer.
Suzi Nails New Orleans, This light, bright pink hits the spot for chic.
I Manicure for Beads, Throw me nothing but this luscious purple crème!
Spare Me a French Quarter? Say oui-oui to this mellowed raspberry crème.
She's a Bad Muffuletta! Don't mess with this hot red crème!
Got Myself into a Jam-balaya. A yummy mélange of spice and creamy peach.
Crawfishin' for a Compliment. This light, creamy orange is perfect on me, isn't it?
Take a Right on Bourbon. An intoxicatingly, warm metallic pewter.
I'm Sooo Swamped! This verdant, creamy green is drenched in style.
Rich Girls & Po-Boys .Make a date with this china blue crème.
Show Us Your Tips! Let's see how this periwinkle shimmer looks on you.
As for the Alice Through The Looking Glass collection,