You just know that Pat McGrath makeup line will be exceptional, as she is truly the queen of makeup, and a real inspiration.
I've started my journey with the brand with two products that I love the most: mascara and black eye liner. In fact, if I could only wear two makeup products on my face – they would be eye liner and mascara, hands down.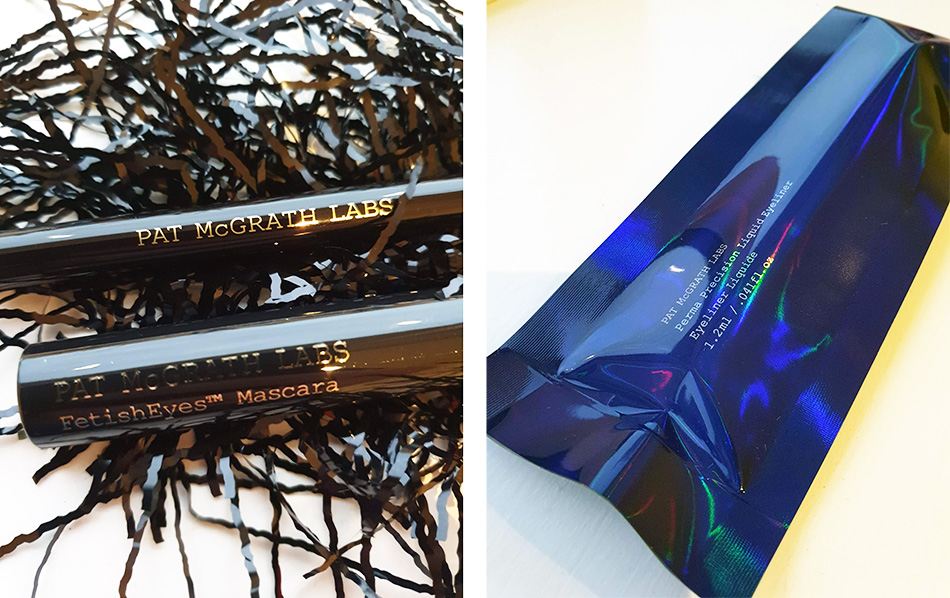 Perma Precision Liquid Eyeliner is £30 ( 1.2ml / .041fl.oz) and the Fetisheyes Mascara is £28. However, you can get both as a part of Xtreme Eye Duo for only £40 from the website, which I did. Because who doesn't want to save £18?
Perma Precision Liquid Eyeliner is a great name for this product, as it is very precise and stays on forever.  The colour is proper  intense black, it has that almost vinyl effect. It is like a liquid liner, formula-wise, just in a pen form.
The applicator allows you to draw the thinnest line but you could also build it up with no problem. It also goes on smoothly and doesn't "bleed" or budge. It takes
After writing about my favourite mascaras, it's time to share about the ones which are currently on my wish list. The ones which I will be trying next and, although there are a few that I would like to try, I've been strict with myself and chose only 3, and here is which ones and why.
Before we start  I just wanted to mention that I do not like "natural"/barely there lashes, gimme the full on dramatic lash  even in the morning. And all three seem to be perfect for that.
PAT MCGRATH LABS FetishEyes Mascara (£26 from Selfridges and website $28 from Sephora).
I think this