What do you think Lisa Eldridge, Charlotte Tilbury, Diane Kendall and Tom Pecheux have in common? Well, besides being the World's Top Make-Up Artists? They all assisted the same person, a legend, I would say.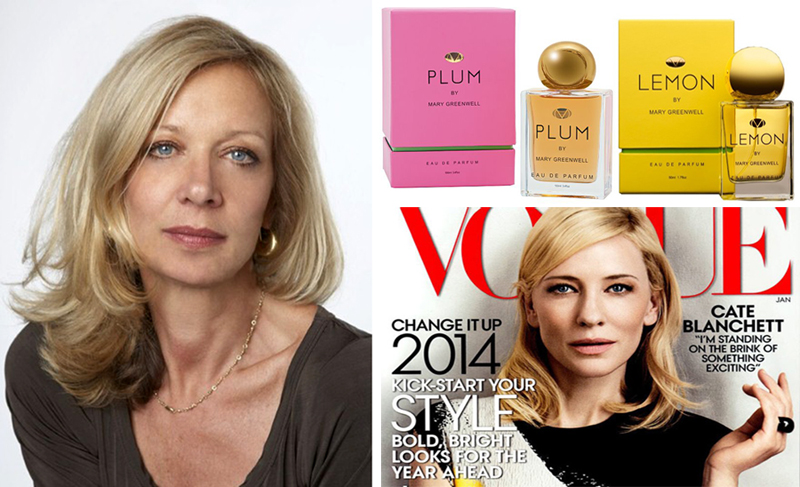 MUA to all the supermodels and Princess Diana? Favourite MUA of Cate Blancett, who always looks prefect?!  I could go on, and on about all the Mary Greenwell's accomplishments. But why don't you listen to her story told by herself.
This video is priceless, and you simply must watch it, not only if you like makeup, but also if
If you have never heard of terre d'Oc, it's a luxury organic skincare from France.  All the products are divided into five groups: Japan,  Bali, India, Burkina Faso and Morrocco.  Each range is based on the countries' beauty rituals and most popular 'beauty ingredient' sourced in the region. I think it is a brilliant idea.
I was very lucky to get two products from the Japan range from the Tender Loving Skincare shop  to try out. I happen to absolutely love both. So today I will tell you about one of them which is Milky Perfume Cloud in Plum Tree Blossom.
It comes in a luxurious glass bottle with a beautiful design.  This product is definitely to spoil yourself!
I love using it on the body, mostly arms and chest as I'd rather use something else on my legs to save this magical product for a longer time.  It does feel hydrating and non-sticky at all, it doesn't leave any white residue as well. I also love using it on my hair as it holds the scent longer than the body.
Plum Tree Blossom is a