Since today we are talking about the new blushes for Spring 2014, it's a perfect time to review  the brand new Clarins Multi-Blush Cream Blushes.
These are available in four shades and I have two to show you –  02 Candy and 03 Grenadine (The other two shades are 01 Peach and 04 Rosewood).
They come in a signature Clarins packaging and look sleek and chic. Here is a close up of the shades.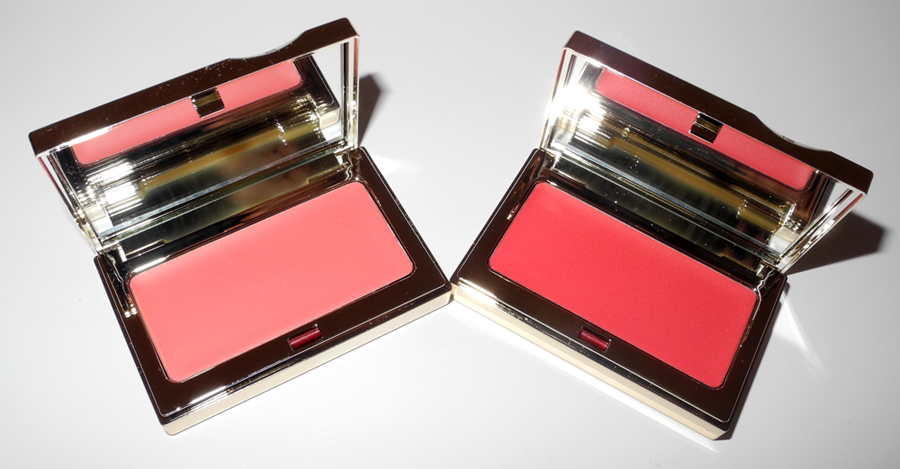 The formula of these blushes, as promised, is light and  applies smoothly. As for the texture, it is not very creamy, definitely not oily or greasy, but I wouldn't call  it cream-to-powder, I'd say they have a velvety finish, so girls with normal and oily skin should like them ( the blushes), too.
Multi-Blush are pretty fool-proof, as you get a very subtle hint of colour, so it's hard to apply too much. Even if you
Today I want to tell you about yet another gorgeous product by Rouge Bunny Rouge. This time it's the powder blush which is called For The Love Of Roses. I have a shade which is called Florita, a beautiful matte raspberry red.
This is how the back of the blush looks like.
This is how the shade looks like in the pan and, let me tell you, I love it!
The texture is silky and smooth and it's easy to apply it; I also don't have any problems with blending. As for the shade,