We all were waiting for the information about Chanel summer collection after we saw these photos from the Chanel show. So here are the promo photos and information about the collection which will be available in April 2010.
Le Vernis € 21,50
Mistral
Nouvelle Vague
Riviera
Rouge Allure € 29,50
Super
Genial
Darling
Gloss Fluo €24,50
Laser
Pop
Levres Scintillantes €24,50
Bikini Peach
Soleil Tan de Chanel €42,00
Terre d'ore
Terre Halee
Check out more promo photos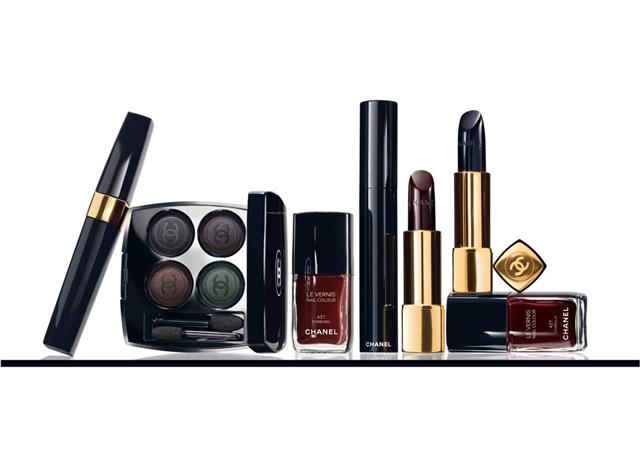 I already wrote about Chanel's Fall 2009 collection Les Noirs. But today I found this photo on a great british blog Here is some information about the collection that will be available in September. This  collection is from Peter Philips( Global Creative Director of Chanel) . He uses dense and dark tones, all dramatically undershot with black. Bwt, this autumn you can check out one more "black" collection by MAC.
Collection Includes:
3  Rouge Allure lipsticks
Maniac – black with hints of deep red
Hysteria  –  dramatic color with purplish aubergine notes
Obscure – warmed with tones of brown
The quad " Les Folies Noires" includes 4 dark eyeshadows each decorated with the double C logo.
2 new Inimitable Noir Obscur Mascaras (they are very pigmented)
2 nail polishes
Availability: September