After a huge success of the face tanning concentrate – Clarins released a body version, Radiance Plus Golden Glow Booster, which is taking the beauty world by storm.
And why is it so popular?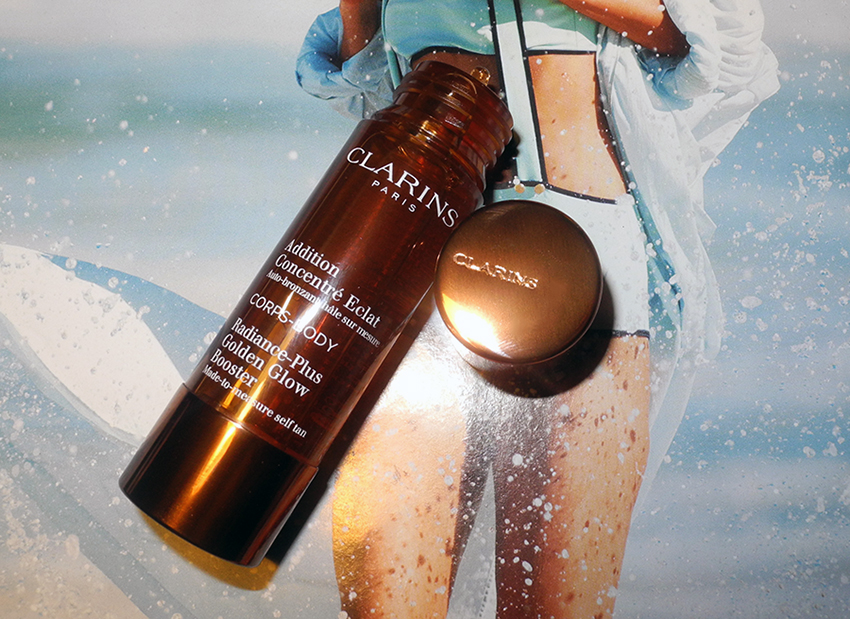 It comes in a nice sleek brown bottle and a has a very useful  dispenser which allows you to get out the tiniest amount of the booster without any product waste.
So how does it work?  You just mix several drops of this with