After a huge success of the face tanning concentrate – Clarins released a body version, Radiance Plus Golden Glow Booster, which is taking the beauty world by storm.
And why is it so popular?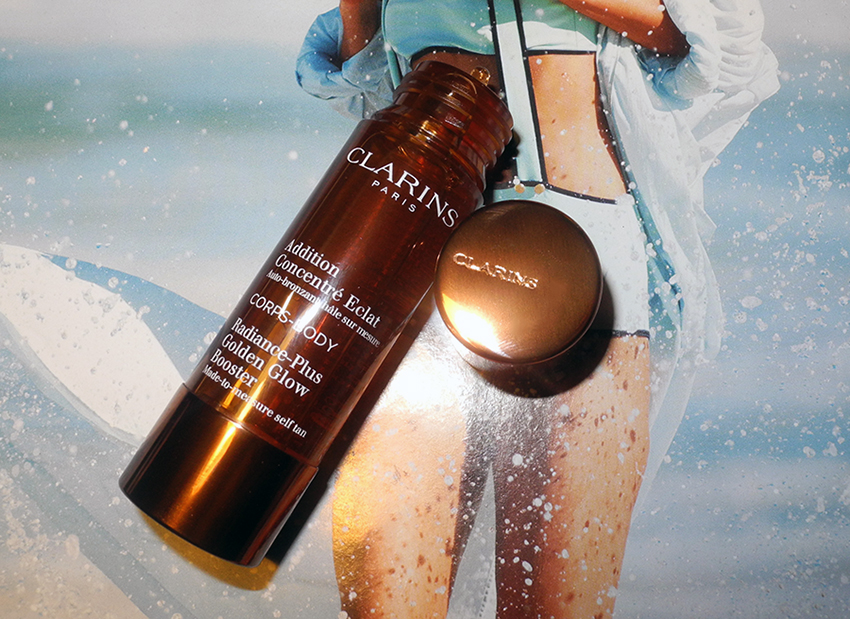 It comes in a nice sleek brown bottle and a has a very useful  dispenser which allows you to get out the tiniest amount of the booster without any product waste.
So how does it work?  You just mix several drops of this with any body moisturizer of your choice to get a nice bronzing effect on the body. Just make sure you apply it evenly to avoid any streaks – and wash hands afterwards.
Now you don't have to choose between a (fake) tan and a body cream, and as someone with very dry skin – I totally love the idea!
Here is the list of the ingredients:
You can buy Clarins from: Escentual.com,  Nordstorm,  Sephora, Boots,  Bergdorf Goodman, Selfridges, Harrods