Remember the preview of Chanel's and Dior's blush sticks? The ones from Chanel are already out as a part of thier Les Beiges collection which is all about the healthy glowing radiant natural-looking skin with Gisele on the promo images.
So the products that will help you creating the look are:
LES BEIGES HEALTHY GLOW SHEER COLOUR STICK, $45
"Creamy formula blends seamlessly with skin to enhance, brighten and contour. Healthy-glow shades help sculpt cheekbones or refresh the complexion with a vibrant, velvet finish." Available in 20, 21 and 22, as shown below.
LES BEIGES HEALTHY GLOW MULTI-COLOUR BROAD SPECTRUM SPF 15 SUNSCREEN, $65
"Lightweight, multi-colour powder offers a palette of effortless effects. Acts as a highlighter, sculpting powder, bronzer and blush — all with a sheer, natural finish and broad-spectrum sun protection." Comes in 01 Mariniere and 02 Mariniere.
There is also the cutest Retractable Kabuki Brush, $70

As for lip products, there are two shades of LÈVRES SCINTILLANTES GLOSSIMER $30 in 204 Rose Tendre and 206 Beige Star and a new product – LES BEIGES HEALTHY GLOW HYDRATING LIP BALM  in shade 10, $36.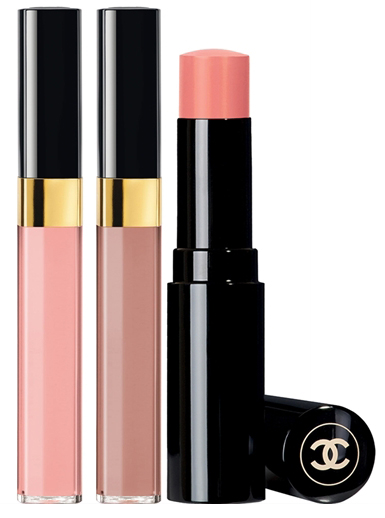 What Chanel collection would be without the new nail polishes? There are four LE VERNIS in  nude shades: 655 Beige Rose, 659 Beige Pur, 661 Precious Beige and 663 Lovely Beige
This is a perfect edition for summer!
Chanel is available from Bergdorf Goodman, Neiman Marcus, Nordstorm, Selfridges, Harrods, House Of Fraser,Debenhams…