Tag: Soleil Tan de Chanel
You all know that I am a huge fan of cream products, and mentioned various cream blushers so many times. But what about bronzers?
Yes, cream bronzers! I have three variants to show you here: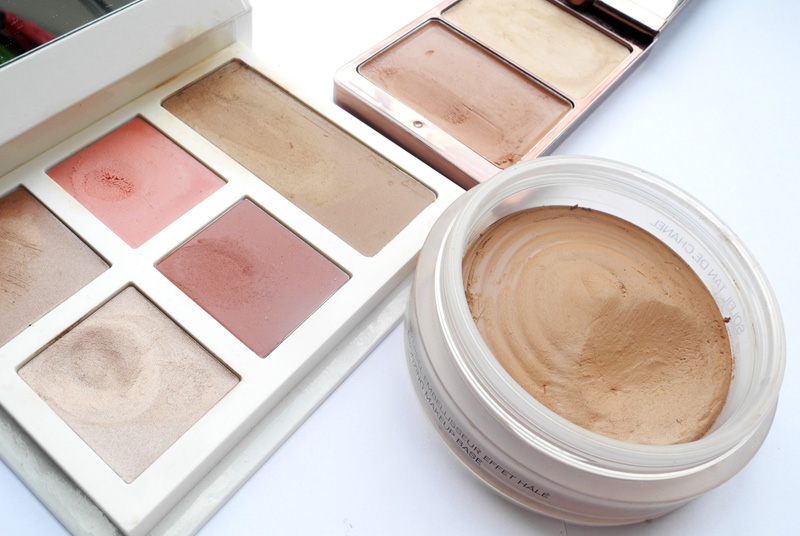 The most famous is definitely Soleil Tan de  Chanel  (review and swatches)
It is a cult classic for a reason, it is such a versatile product, it can be used as a base to warm up the complexion or as a regular bronzer to add some glow and definition to the face. The texture is light and the formula blends like a dream. I Highly recommend it, unless you very fair skin tone, this is the most orange-toned bronzer out of three.
You can buy this product from Selfridges  for £32 or Nordstrom for $48.
Sienna X Cream to Powder Bronzer with Illuminator (review and swatches)
This is an
We all were waiting for the information about Chanel summer collection after we saw these photos from the Chanel show. So here are the promo photos and information about the collection which will be available in April 2010.
Le Vernis € 21,50
Mistral
Nouvelle Vague
Riviera
Rouge Allure € 29,50
Super
Genial
Darling
Gloss Fluo €24,50
Laser
Pop
Levres Scintillantes €24,50
Bikini Peach
Soleil Tan de Chanel €42,00
Terre d'ore
Terre Halee
Check out more promo photos