Tag: Tarte Amazonian Clay Blush
When a beauty product gets a cult status and make-up artist & beauty lovers rave about it – it's a sign that one has to get that product, too.
You all know by now that I love my cream/liquid/stain/gel blushers ( is my latest wish list) and I don't even remember when was the last time I've bought a powder blush. About two years ago, I think (It was Sleek, LE)?! But I just had to get Tarte's Amazonian Clay Blush ($26 from Sephora)
It was very easy to choose a shade, as I knew straight away that I wanted Blushing Bride, which is described as plummy rose.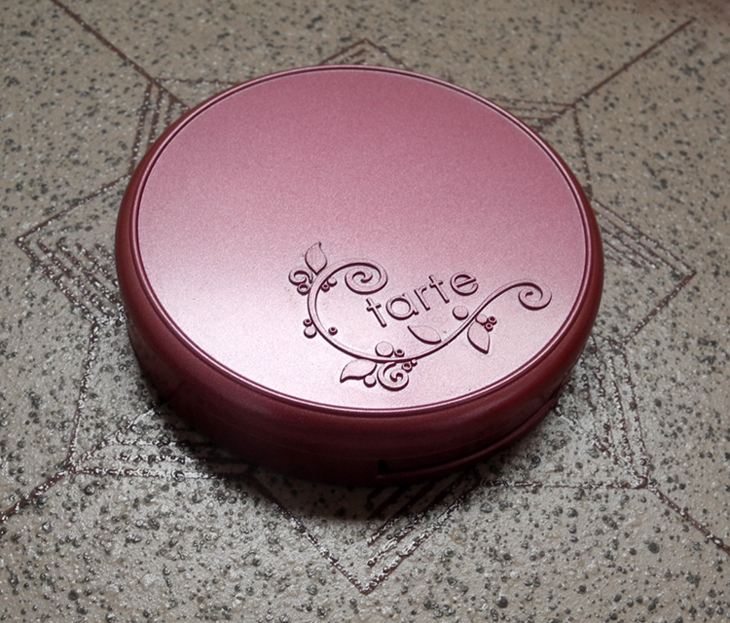 I love the fact that the packaging is the same shade, as the blush itself, very useful, especially when you have a lot of blushes from the same line.
And here is a close up of my beauty. As you can see it's a pretty plummy shade with golden shimmer. Luckily, the shimmer is delicate and you don't get it all over the face.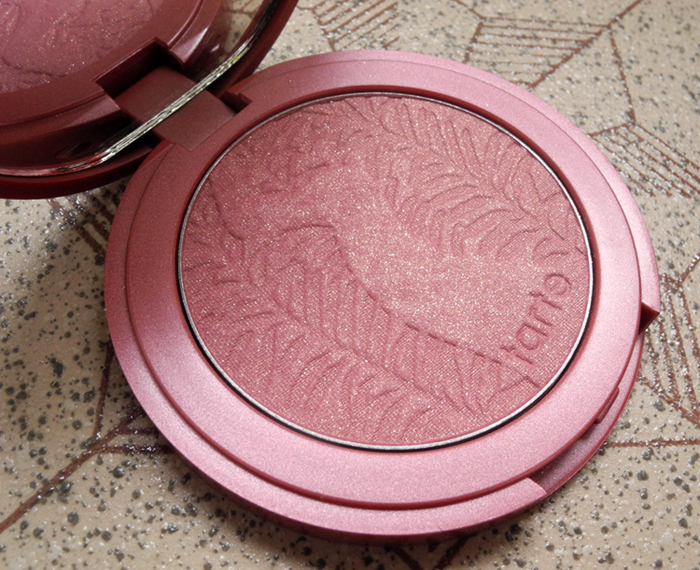 So what is my impression?
I am actually
I have heard so many great thing about Tarte Amazonian Clay Blush that now I want to try it, too. Even though  I am not the biggest fan of powder blushes on myself. And I still haven't tried their cheek stains…
I think the next blush that I will get and I can never have too many has to be something from Tarte. It is just a shame that it is only available in the US…
I have spotted this fantastic set of the blushes at Sephora for $35 while a single blush is $25. What a great deal! These are not the same size, but I'd rather have four different smaller sized blushes.
The shades, by the way, are  Angelic (shimmering champagne), Fantastic (soft fuchsia), Magic (pink coral)and Stellar (shimmering nude).
There is also a lip gloss set that I like, but that I definitely do not need. Or maybe I do?
And what is your favourite Tarte product? What about their blushes?